Google has shared the Top 10 YouTube Videos of 2018!
They also revealed in their report that the 21-year-old diva Kylie Jenner has claimed the title of 'YouTube Video of the year' and Spanish was the language which dominated the platform!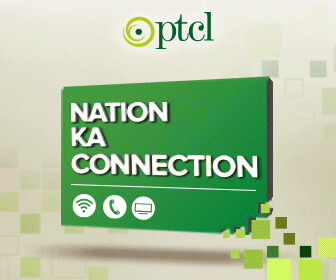 Here's Google's official list:
10. "Vaina Loca – Ozuna x Manuel Turizo (Video Oficial)" by Ozuna
9. "Me Niego ft. Ozuna, Wisin (Video Oficial)" by Reik
8. "God's Plan" by Drake
7. "El Chombo – Dame Tu Cosita feat. Cutty Ranks (Official Video) [Ultra Music]" by Ultra Music
5. "Ozuna x Romeo Santos – El Farsante (Remix) (Video Oficial)" by Ozuna
4. "Dura (Official Video)" by Daddy Yankee
3. "Girls Like You ft. Cardi B" by Maroon 5
2. "Nicky Jam x J. Balvin – X (EQUIS) | Video Oficial | Prod. Afro Bros & Jeon" by NickyJamTV
1. "Te Bote Remix – Casper, Nio García, Darell, Nicky Jam, Bad Bunny, Ozuna | Video Oficial" by Flow La Movie
10. "NGƯỜI TRONG GIANG HỒ PHẦN 6 by KhangProFilm
9. "Behan Bhai Ki School Life" by Amit Bhadana
8. "Cobra Kai Ep 1 – 'Ace Degenerate' – The Karate Kid Saga Continues" by Cobra Kai
7. "Build Swimming Pool Around Underground House" by Primitive Survival Tool
6. "Portugal v Spain – 2018 FIFA World Cup Russia™ – MATCH 3" by FIFATV
5. "Do You Hear "Yanny" or "Laurel"? (SOLVED with SCIENCE)" by AsapSCIENCE
4. "Walmart Yodelling Kid" by Sonell Official
3. "we broke up" by David Dobrik
2. "Real Life Trick Shots 2" by Dude Perfect
1. "To Our Daughter" by Kylie Jenner
All of the biggest moments, emerging social-media stars, and some of the biggest highlights of the year were presented in the annual YouTube Rewind 2018 video.
Titled as 'YouTube Rewind 2018: Everyone Controls Rewind' – the video starts with Will Smith who receives a message that its 'rewind' time. He goes on to think that if he had the power to control rewind, he would want Fortnite and Marques Brownlee to be there.
A couple of seconds later, Marques accompanied by other popular YouTube celebs are preparing to jump out a bus, similar to the hit game. Soon, Liza Koshy makes her entry followed by a campfire.
The group has a throwback of all the trending events from K-Pop sensations to the Royal Wedding, to food and experiments. They even feature Buzzfeed's popular Try Guys and even American music producer Marshmello.
Lilly Singh then comes along to say that the people who really matter and who should control YouTube Rewind from those who have helped others to celebs who have helped their fans fight mental illness to those who have worked and donated tirelessly for education.
Who can forget, You! This year YouTube Rewind was all about you having the power to do so much good in this world to help others and how a simple comment can change the world.
https://youtu.be/YbJOTdZBX1g
Stay tuned to Brandsynario for more news and updates.