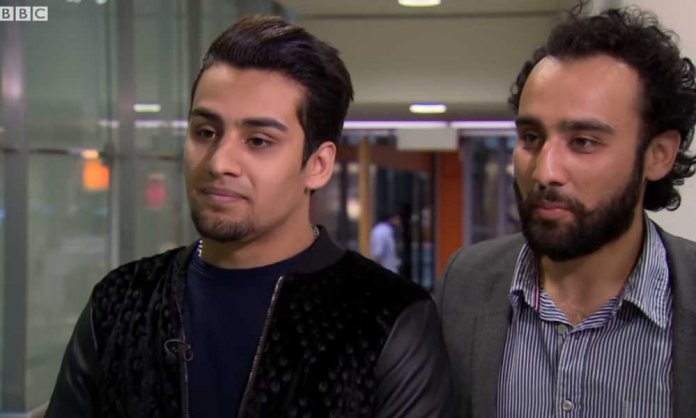 Pakistani Vlogger Momin Saqib rose to fame overnight after a video of him took over social media in no time.
Saqib had been heartbroken after Pakistan loss to India at the World Cup 2019 clash.
Followed by his team's loss, he gave an interview to a local news channel and the video was too hilarious to ignore.
Watch the video that made him a viral sensation below!
https://youtu.be/aqEcui8Ghcg
World Cup 2019: Here's the Real Reason Why Sarfaraz Ahmed was Yawning!
In no time, Saqib became a sensation and was picked up by BBC News!
The video is hilarious as Saqib and his brother Bilal bin Saqib shared their emotional rollercoaster about what actually happened at the World Cup 2019 Indo-Pak clash.
Momin mentions that the men need to focus and work on their diet and health and fitness as they were once the top team in the world and can regain their status.
The Saqib brothers also shared their two-cents about Prime Minister Imran Khan and next-door PM Modi.
Momin Saqib first came into the lame light after a video of him and his friend in a viral video with the phrase; 'dil ro raha hai mera, ye mera Pakistan hai'.
Watch his latest skit with BBC below!
https://youtu.be/XX0mWSJne-M
What do you think about their interview with BBC News? Share your thoughts with us in the comments below.
Stay tuned to Brandsynario for more news and updates.
World Cup 2019: Ranveer Singh Consoles Pakistani Fan by Saying "They'll be Back!"