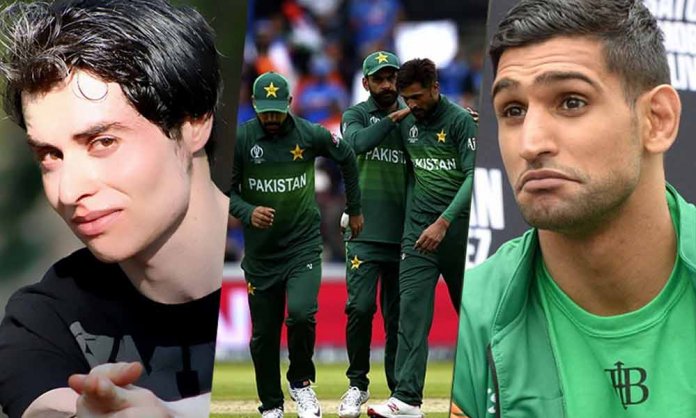 While the Pak vs Ind World Cup 2019 results have left many Pakistani cricket enthusiasts disappointed, many have also started offering advice to the Green Team.
From fitness to diet control to more dedication, everything has been suggested.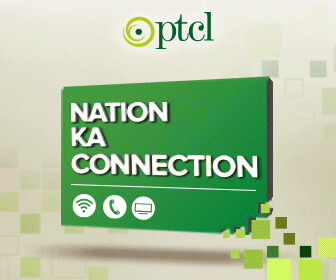 Fans and celebrities have even began comparing the fitness of Pakistani and Indian cricketers, indicating the lack of fitness in Pakistani sportsmen.
World Cup 2019: Pakistani Celebrities Spotted With Bollywood Superstars
Amidst all the criticism and rage faced by Team Green, Nasir Khan Jan's video stands out as one of the most entertaining and viral.
Watch the hilarious video here:
Video advise for Pakistani Team
Made me cry 😢 #NKJ pic.twitter.com/YYMbPupuPQ

— Nasir Khan Jan (@NKJModel) June 17, 2019
Surprisingly, the public on Twitter is welcoming his video with a lot of unexpected warmth.
Nasir Khan Jan Zindabad https://t.co/bAeazAeCy1

— Umair Khan (@ImUmairK) June 17, 2019
They are commending him for his originality.
Nasir Khan Jan is an absolute original character😍
P.S the handler of this account should put in the disclaimer that the one typing tweets is an admin and not NKJ himself https://t.co/eIPpFTQGkP

— Sherry (@CherieDamour_) June 18, 2019
Some are saying it is their favorite video from all the content being made about the World Cup 2019.
My favorite video from myriad memes and videos post Ind vs Pak is of Nasir Khan Jan. It is so cute and natural. Straight from his heart. No pretenses.

— Razavi (@Leftyhead) June 17, 2019
Some are saying that our team is guaranteed to win if they follow Khan's words.
Nasir Khan Jan Has Spoken 😽

Please Follow His Words Chalfu Bhaijaan And Inshallah Jeet Aapki Hogi 🤗pic.twitter.com/Z9P9xbWDUy

— Dr. Khushboo 🤭 (@khushi_kadri2) June 17, 2019
While some are of the opinion that he knows more than the team does. Sarcastic much…?
Nasir khan jan knows way better than pakistan team 👏👏 #INDvPAK https://t.co/A44W5tmkkq

— 1/2dr (@shaheen75114) June 17, 2019
Nasir khan Jan bro explains the reasons and flaws of fitness and poor performance #Abhinandan #INDvPAK https://t.co/TBfWIdrs3U

— Saad Akbar Shah (@AkbarSaadi) June 17, 2019
At the end of the video Khan bursts out in tears. We do not know if the tears are real or not but the entertainment value seems on point!
The legendary boxing medalist, Amir Khan, also chimed in with his offer to help the team regarding their fitness regime.
Would love to help Pakistan cricket team with some advise on how to stay fit and strong. How to be disciplined on food, diet and training. The team has talent but need to improve on Strength & conditioning and focus @TheRealPCB pic.twitter.com/GEUplrqdpP

— Amir Khan (@amirkingkhan) June 17, 2019
He even took a dig at PCB by tagging them in the tweet.
Do you think Team Green's lack of fitness contributes majorly towards their poor performance in the World Cup 2019?
Sania Mirza Snaps at Veena Malik for Unwanted Parenting Advice
Let us know in the comments!
Stay tuned to Brandsynario for more updates.