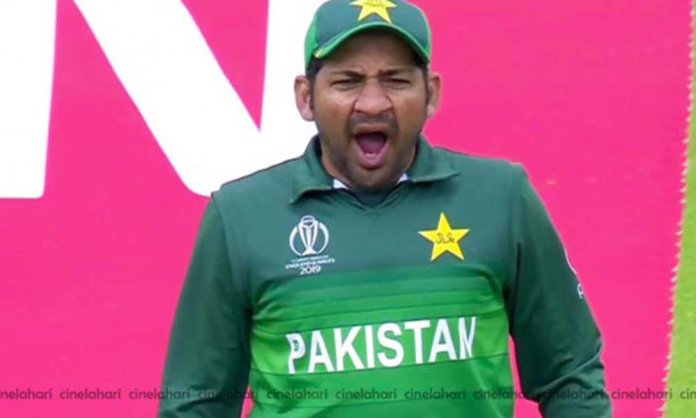 UPDATE (June 24th, 2019): Sarfaraz Ahmed has finally broken silence over his famous yawn in a press conference.
He clearly stated that yawning is a normal, human thing to do, and it wasn't a sin that such a big deal was made out of it.
However, he also said he was 'glad' that many individuals and organizations were able to cash in on his yawn.
Watch the full video here:
Sarfaraz Ahmed "yawning is a normal thing to do, I didn't commit a sin. If people made money out of me yawning, that's a good thing" #CWC19 pic.twitter.com/aicexVuneP

— Saj Sadiq (@Saj_PakPassion) June 22, 2019
Pakistanis were furious when they spotted the cricket team's captain Sarfaraz Ahmed yawning on footage during a very crucial match in World Cup 2019 against India.
The video and screenshots have been circulating all-around social media making fun of the skipper's fitness and seriousness.
The yawn has now become a viral meme and has even been used by brands to market their products!
World Cup 2019: Ranveer Singh Consoles Pakistani Fan by Saying "They'll be Back!"
However, sources have shared that Sarfaraz had sleepless nights before the Indo-Pak clash.
One of the reasons being is that he wanted to field Asif Ali and pacer Mohammad Hasnain in the high-profile match, however, the Chief Selector, Inzamam-ul-Haq had other plans.
The debate kept Captain Sarfaraz Ahmed as well as Coach Mickey Arthur and Inzamam on toes. The Skipper tirelessly tried to convince them to change their decision all-night long but his efforts went to vain.
Reportedly, Inzamam's words carried more weight and the final decision was given in his favor which may just have cost Pakistan the match.
Sources have added that the Skipper confronted the men in green after the match and said he was aware of lobbying against him and would take the lobbyists with him if Pakistan loses this World Cup.
Stay tuned to Brandsynario for more news and updates.
World Cup 2019: PCB Denies Violations by Pakistani Cricketers Before Indo-Pak Clash!