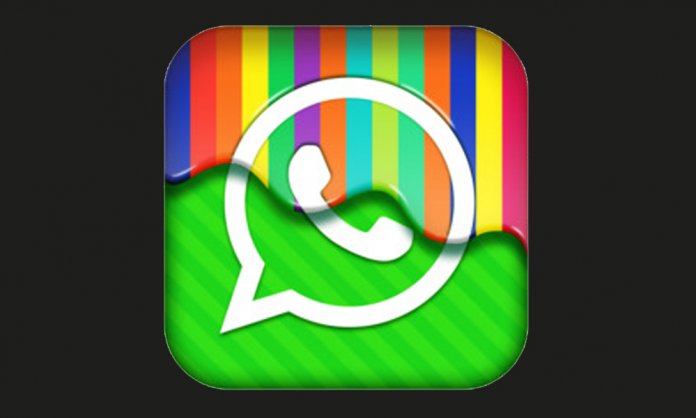 27th, August 2019 Update: 
In the latest WhatsApp updates, famous Twitter handle, @WABetaInfo, know for their accurate prediction and authentic news has once again shared interesting news.
According to the handle, there are reasons to believe that WhatsApp might be interested to allow theme customization OR multiple themes.
Furthermore, this claim will be proved to be true or just another rumor in the next few versions of the application.
I have reasons to believe that WhatsApp might be interested to allow theme customization OR multiple themes.

Let's see in the next versions if it's so 🧐

— WABetaInfo (@WABetaInfo) August 27, 2019
Social media is already excited and cannot wait for this prediction to come true!
— sehrschlecht36 (@sehrschlecht36) August 27, 2019
That would be cool. But the real qus is "when"

— Mohit (@FidatoCA) August 27, 2019
We are hope that see.

— Mehmet Emin KARACA (@m_emin_krc) August 27, 2019
It's really good but when? WhatsApp is extremely slow to improve new options!!!!!!!!!!!

— Joaco (@joaco7606) August 27, 2019
---
---
June 28th, 2019: WhatsApp is working on introducing a new feature to hide the muted statuses completely. Previously the social media app introduced the 'mute' feature to provide relief from watching annoying status updates from individuals we rather ignore.
Now, they can be ignored completely as the feature will vanish them from the Stories section for good. The feature is currently being tested in the beta version for Android users with an option reading 'Hide Muted Status'.
The feature was spotted in WhatsApp beta version 2.19.183. As of now, there is no information as to when the feature will officially launch worldwide.
Facebook to Get Rid of the Annoying Red Dots?
Facebook is reportedly getting rid of the annoying red dots in a future update. Researcher Jane Manchun who is also a reverse engineer has said that Facebook is experimenting with the ability to toggle notification dots.
Facebook is testing the ability to toggle Notification Dots of the specific tab in the app

This should address the long annoyance of tabs showing notification dots that don't spark joy for the user pic.twitter.com/vtBLkbjKtE

— Jane Manchun Wong (@wongmjane) June 1, 2019
PUBG Developers are Launching a New Version of the Successful Franchise!
We are testing new ways to give people more control over the notifications they receive in the Facebook app –Facebook spokesperson told TechCrunch

People don't necessarily want to see a notification on the badge [the in-app dots on tabs] if they're already getting notifications in the jewel [the red counter on the Facebook app icon on your phone's home screen.]
How to Turn Off Facebook Notifications
Click the three-lined Menu tab on the right top of your main Facebook page. Then go to Settings & Privacy → Settings → Notifications → Notification Dots. From there on, you can "Choose which shortcuts will show you notifications dots" with options for "Videos On Watch", "Profile", "Groups", "Menu".
Stay tuned to Brandsynario for more news and updates.
5G in Pakistan: PTA Unveils Framework for Testing & Developing in Pakistan