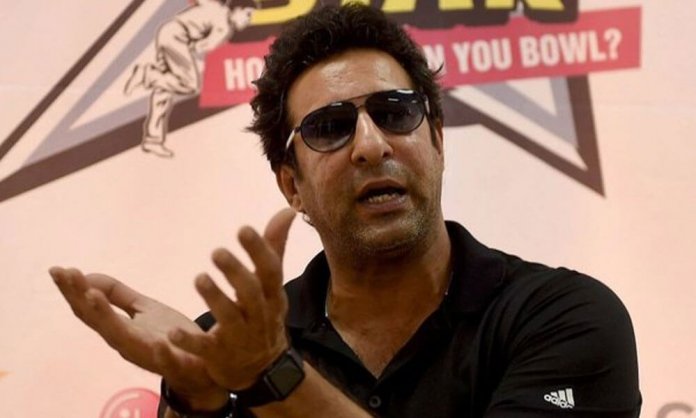 A cricket stadium is no less than a war-ground when both of the biggest rivals in the history of the sport face each other. However, a recent statement by Wasim Akram has left us baffled.
During a conversation with an Indian sports channel, the anchor asked the former captain if he agreed that Pakistan did not win the Champions Trophy but India had lost that day leading to their victory. Was the win just a coincidence?
To this, Akram replied:
Probably right, you can say this, you have the right to, its true. Even me being a Pakisani cannot deny this, I love pakistan cricket and have played for it for 20 years. However, i had never expected such play.
He further added:
We need to stop playing against smaller teams , going to zimbabwae and playing 5 odi and 3 t20 matches is not fruitful for pakistan. when playing against good teams they come under pressure.
When the anchor went on to say that on Twitter, Pakistani audience is boasting about the Champions Trophy win, the country will have to forget that win if they want to move ahead in the competition.
Shoaib Akthar Loses Cool Over Indian Anchor in Live Transmission
Wasim Akram replied:
What can i say vikrant, very dissapointing, obviously all of India should be proud of their team's performance in asia cup, winning all 4 matches single handedly.

Whereas Pakisan has not even pitched-up and the way india has batted, they have shown how it is actually done. with calm and ease whereas Pakisan either hits or stops.

I think the spell of champions trophy will wear off from THE pAKISTANI TEAM WHICH WAS WON ONE AND A HALF YEARS AGO. tIME AND TIME AGAIN I HAVE SAID THAT IT WILL MAKE NO DIFFERENCE TO THE CURRENT GAME.

vIRAT IS NOT PLAYING HE IS RESTING, IF HE WERE TO BE PRESENT, GOD KNOWS WHAT WOULD HAVE HAPPENED, CAPTAIN ROHIT SHARMA IS AN INCREDIBLE BATSMAN, SHEKAR IS IN GOOD FORM, OVERALL EVERY DEPARTMENT INDIA IS MILES AHEAD OF PAKISTAN.
Wasim Akram also shared that when Team Pakistan used to play India in their time, all the pressure used to be on the rival team, whereas this time around, all the pressure is on Pakistan. Winning and losing is a part of the game, that is understandable, however, they need to try and perform instead of talking.
Watch the Entire Conversation Below
https://youtu.be/QqgtwhOnfqY
Do you agree with his statements?
Stay tuned to Brandsynario for more news and updates.