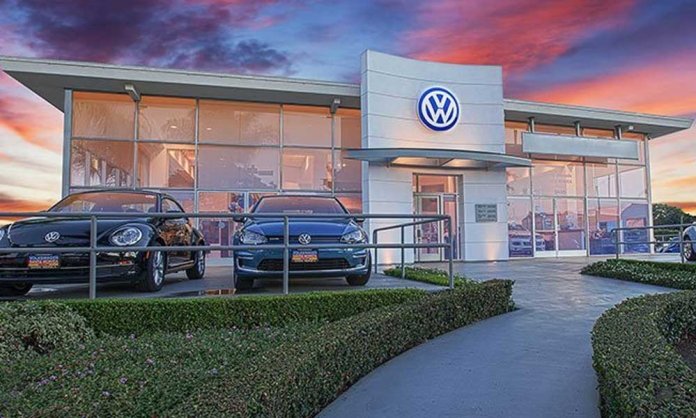 Update: Volkswagen is to invest $135mn in an automotive plant which will be set up in Pakistan. The objective of this plant is to manufacture and assemble their vehicles in the country with local collaboration.
Karachi-based Premier Motor Limited was granted the  'category-A Greenfield investment status' by the ministry of industries and production. The assembling of Volkswagen vehicles is in talks and reportedly a contract has been made.
The plant will be set up in Balochistan and land has been purchased for this venture. The plant is expected to be operational by 2021. Engineering Development Board (EDB) Deputy General Manager Asim Ayaz confirmed the Greenfield status.
He further shared that It is expected that Kia and Changan will launch their vehicles by July 2019. Reportedly, 13 companies have been awarded the Greenfield status while two have been given the Brownfield status. Automotive manufacturers and dealers from France, Germany, Korea, Japan, China, and UAE are all eyeing to bring investment in Pakistan.
---
Update: Volkswagen has entered into an agreement with a local luxury brand to officially enter Pakistan's automotive market. The world's largest automobile manufacturer will assemble its cars within the country.
Earlier this month, Volkswagen AG and Premier Motors Limited inked the agreement in Hanover, Germany according to the Board of Investors. Premier Motors would assemble vehicles from completely knocked-down (CKD) kits, they added.
The brand is expected to assemble four types of vehicles in three phases. BOI officials have added that in partnership with Premier Systems Private Limited- the authorized Audi importers in Pakistan, to assemble the Cassy, Skoda, Transporter T-6 and Amarok.
Volkswagen has now become the second European automotive manufacturer to enter the nation's automotive sector after Groupe Renault.
The South-Korean and European assemblers are being expected to break the Japan Monopoly as all three brands have failed to localise vehicle production. Officials predict that this move will bring €500 million annually in exports and €200 million in duties and taxes for Pakistan.
Volkswagen is expected to roll-out 28,000 units of Amarok and Transporter T-6 light commercial vehicles during phase one to be assembled in the City of Lights -Karachi. The second phase will follow with the production of the Caddy and in the third phase, Skoda vehicles will be assembled.
This investment will not only bring about a new change in the automotive sector in terms of new brands, but it will also create about 5,000+ employment opportunities for the locals as well.
---
Good news for automobile enthusiasts in Pakistan! Volkswagen, the biggest automobile group in the world, has made a lawful deal with Pakistan Premier Motors Limited (PML) for the manufacturing of commercial vehicles.
The deal includes manufacturing of commercial vehicles at a 'knocked down' (CKD) assembly in the industrial area of Karachi.
Since the last 2 years, the Berlin commercial section has been actively involved in VW & PML after signing a letter of intent (LOI) on June 22nd, 2017.
The automobile giant is using 3D printing in their manufacturing plant, 90 printers have been installed to make rare parts.
Volkswagen is a German automobile company that was established in 1937 by the German Labour Front and Adolf Hitler. It's the worlds biggest vehicle producer in terms of sales (2016).
Stay tuned to Brandsynario for more related updates!