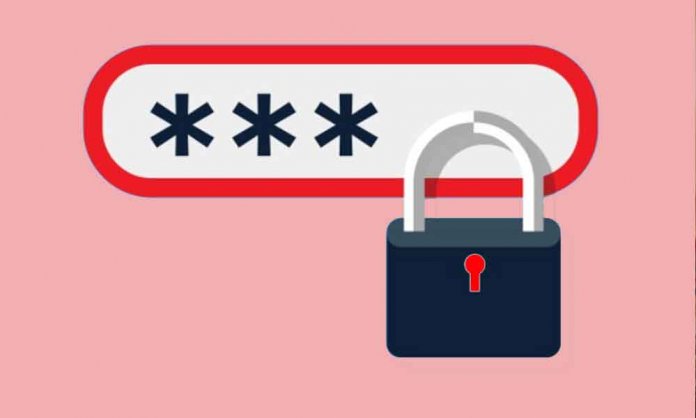 October 22nd, 2019: Netflix has revealed it is 'monitoring' people who hand out their passwords to their family and friends.
Greg Peters, chief product officer, shared that he would try to find 'consumer-friendly' ways to stop people from sharing one subscription.
When Peters was asked about the third-quarter earnings of 2019, he said:
"We continue to monitor it so we're looking at the situation and we'll see [whether there are] consumer-friendly ways to push on the edge of that but I think we've got no big plans to announce at this point in time of doing something different there."
Furthermore, video software provider Synamedia, in a report, shared that roughly 26% of millennials give out the credentials for video streaming services to other people.
Netflix might use AI tech to monitor how many individuals are sharing accounts with groups of friends. According to Dailymail, the AI can then monitor a subscriber database for any potential fraudulent activity.
---
---
March 22nd, 2019: Previously, we reported that Netflix is preparing to end password-sharing with friends and family from one account.
The reason behind this move is to prevent the loss of business for one of the largest internet companies in the world.
Now, reports have surfaced that the crackdown has already started against Netflix password sharing.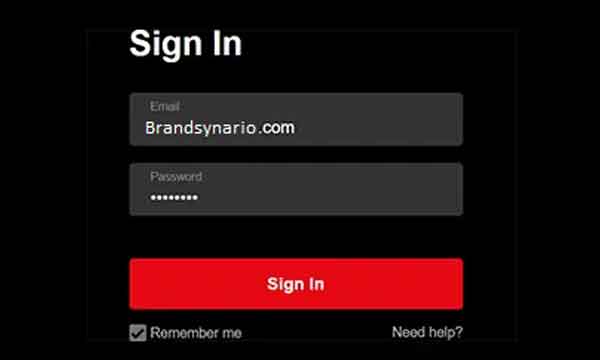 The reason behind this entire scenario is a 21-year old man in Sydney was selling stolen account details for online subscription services, including Netflix, Spotify, and Hulu. Authorities shared that he earned a whopping $300,000 from this on his site wickedgen.com.
Everyday password sharers on these streaming services may soon face a crackdown. According to ia.acs.org.au – a UK-based video software firm has developed an AI-driven tool that will allow platforms like Netflix and Spotify to pick up on unusual activity in accounts, such as accounts being used in two locations at once.
Unveiled at this year's Consumer Electronics Show (CES) in Las Vegas by Synamedia, 'Credentials Sharing Insight' aims to put an end to casual password sharing.
---
Brace yourselves as you might not be able to share your Netflix account with your friends and family anymore as a UK-based video software firm has found a way to prevent users from sharing their passwords.
Synamedia unveiled its latest Artificial Intelligence (AI) software at the International Consumer Electric Show (CES) 2019 in Las Vegas and claimed that it will save the streaming websites billions of dollars over the next few years.
This AI system analyzes the account activity by using machine learning. The software will detect the unusual activities in the account, for instance, one account being used at multiple locations simultaneously.
Day One at #CES2019 was filled with nonstop customer conversations. Security, video processing and Credentials Sharing Insight were among the hot topics buzzing throughout our Wynn suite. Join us today! Visit https://t.co/PoHALX4AM1 to schedule an appointment. #SynamediaCES pic.twitter.com/uwqkFejruu

— Synamedia (@SynamediaVideo) January 9, 2019
Synamedia claims that it will recognize the accounts being illegally shared among multiple users. By paying an additional fee, users can have access to a premium shared account service that will allow a limited level of password sharing.
Chief Product Officer of Synamedia, Jean Marc Racine said:
Casual credentials sharing is becoming too expensive to ignore. Our new solution gives operators the ability to take action.

Many casual users will be happy to pay an additional fee for a premium, shared service with a greater number of concurrent users. It's a great way to keep honest people honest while benefiting from an incremental revenue stream.
Synamedia claimed that the number of users who share their account details with friends and families on regular basis have cost the paid streaming industry billions of dollars.
Parks Associate, the US Marketing and Consulting firm, predicts that $9.9 billion of Pay-TV revenues and 1.2$ billion of OTT (Over The Top) media services revenues will be lost in 2021 due to credentials sharing.
#DYK @ParksAssociates predicts that in 2021, $9.9 billion of pay-tv revenues and $1.2 billion of #OTT revenues will be lost to credentials sharing. @SynamediaSPVSS can help. Visit us at #CES2019 to learn how. www.synamedia/com/ces for appts! pic.twitter.com/mHsQYysXOZ

— Synamedia (@SynamediaVideo) January 8, 2019
According to the figures from market research company Magid, casual password sharing is very common among millennials. If you and your friends have a 'mutual' Netflix account then you might have to worry as this software aims to put an end to password sharing in the future.
Also, Netflix has recently announced to increase its price in the US by 13%-18%, the biggest increase since the company launched its streaming service 12 years ago.
Stay tuned to Brandsynario for more updates and news!