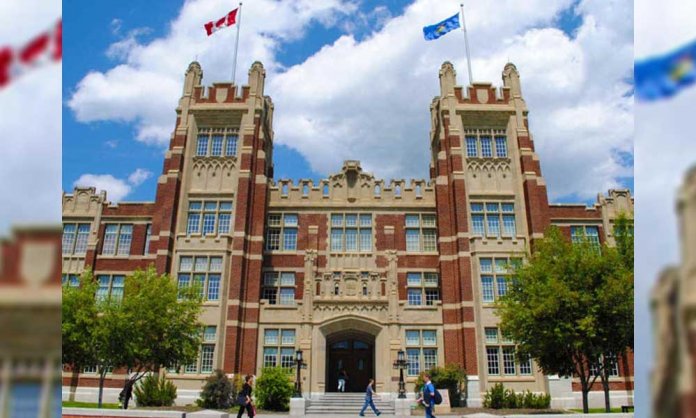 Canada has always been one of the top choices for students who consider going abroad to join programs or get international degrees.
The Graduate Management Admissions Council says Canadian business schools reported a 7.7% rise in applications last year, majority of it coming from international students.
Universities Canada shared that admissions witnessed full-time foreign student enrollment rise by about 15% between 2017-18, with 572,415 study permits issued last year, up from just 122,665 in 2000.
Canada to Offer New Opportunities for Foreign Skilled Workers
Pakistani students apply in masses to get into MBA programs in Canada. Unfortunately, those students, despite getting admission in their desired program, are denied visas.
Fazley Siddiq, the University of New Brunswick professor, who has also served as dean of the business department shared that students from countries like Nigeria and Pakistan are often rejected despite getting admission. He further on shares that while the situation is improving for Nigerian individuals, things are not so well for Pakistanis.
Pakistan's High Commission in Ottawa has urged federal government officials to address the "very high" visa rejection rate for students belonging to Asia.
Canadian universities are popular among Pakistani students, but due to visa difficulties increasing numbers of students is turning towards other countries

Consequently, Canadian universities are losing both high-quality students and revenue. -Nadeem Kiani said in an email
Immigration Minister Ahmed Hussen has shared that the visa approvals for Pakistanis have gone up under the Liberal government. He further added that the government will announce an expansion to a program called student direct stream, it will include Pakistani students. The program already covers countries like China, India, Vietnam and Phillipenes to speed the process.
You can't compare one country to another. Each country has its own country conditions, economic circumstances, people have different travel history. -Hussen added
A representative added that the decision for visa approval is strictly done on merit basis and Canadian law.
Canada to Become Home to Another 1 Million Immigrants by 2022
You can't compare one country to another. Each country has its own country conditions, economic circumstances, people have different travel history.
Denise Amyot, the head of Colleges and Institutes Canada added that one of the problems students face in visa approval is the financial means to pay for their stays. She added that more collaborations between visa offices and post-secondary institutions are also important for an applicant coming from an emerging country.
 (The visa officers) don't have a lot of time when they examine an application, so as soon as there's a doubt they could reject it. That's we need to ensure as much as possible that all the info is there and it's clear, and that there's integrity to whatever information is there. -Amyot shared
Tips for Canadian Student Visa Applicants
If you are looking for tips to help you improve your chances for a Canadian student visa, we have some great pointers for you:
1. Apply to Universities and Get Acceptance Letters
Having an acceptance letter is like winning a point for Team Visa. However, if you are unsure about which university you want to apply to, you better lock a few down before you apply for a visa. Acceptance letters are a requirement for student visas.
2. Deliver Proof of Financial Stability
It is important for students to be able to provide proof of financial stability. This helps assure that the student can live in Canada and pay for the stay as well as their tuition fees to the respected university.
3. Have a Clean Record
Students with a clean record are preferred over students who have a record of previous crimes. This portrays a negative influence on the person and cuts back on the chances of getting a Canadian visa.
4. Clinical Records and Complete Medical Examinations
Each country has a different set of rules for visa approval. Some countries require complete medical examinations while others require a few clinical records. This is to ensure the student is not carrying a virus which might be a potential threat to another individual.
5.  Certificat d'acceptation du Québec
If a student is particularly going to a university in the Province of Quebec, then they will be required to have a Certificat d'acceptation du Québec, English and French translations for documents, English and French translations for your document.
6. Make sure all Language Requirements
Canadian universities require candidates to submit proof of English language proficiency. The following tests are accepted:
IELTS
Cambridge English: Advanced
TOEFL
Although proof of language skills is not included on the list for a Canadian student visa, it is always a good idea to have proof of English skills in case.
All the best for your visa!
Stay tuned to Brandsynario for more news and updates.