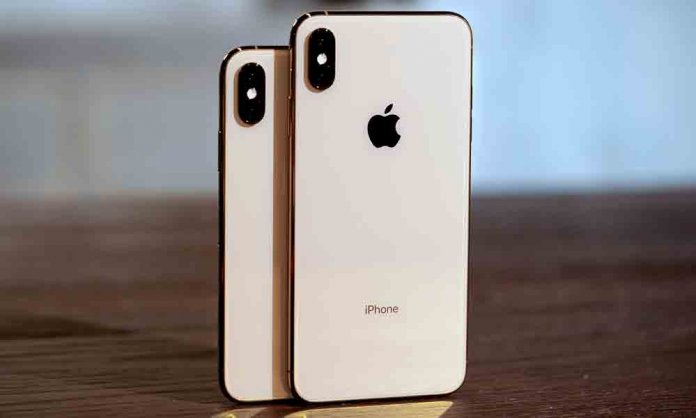 Update: Recently, we learnt that two of Apple's latest and most expensive variants of the iPhone, XS and XS Max were experiencing battery issues. Many users came forth to complain about this problem, which still has not resolved.
iPhone XS Max users seem to be facing more problems as competitively then XS users. A popular YouTube channel PhoneBuff tested out the battery of iPhone XS Max by comparing it with the Galaxy Note 9 in a battery test.
In the beginning, the iPhone was doing a better job than the Galaxy Note 9, however, it wasn't long before it lost its battleground to its rival. The XS Max had completely died-out whereas Note 9 was left with 37% juice.
WhatsApp Delete For Everyone Feature Receives Update & New Rules
Another problem iPhone users are facing is with its latest iOS 12 software which has apparently slowed down performance whereas Apple claims its the fastest OS till date.
Watch the Experiment Below
https://www.youtube.com/watch?v=RF6-eLoNwZQ&feature=youtu.be
---
iPhone XS and XS Max are 2 of the 3 latest models which Apple announced last month in September.
However, it looks like the tech giant's latest creation is causing the brand a bit of trouble as customers have been pouring in complaints about the new handsets.
At first, it was the poor cellular network which got many customers frustrated as the signals caused trouble when Wi-Fi or 4G network was activated.
Another trouble Apple fans came across with the iPhone XS and XS Max was that the option of turning 'Beauty gate' does not exist as it is a built-in feature, making the pictures soft.
Huawei Trolls Apple by Giving Out Free Power Banks To iPhone Fans!
Now, the most recent complaints by customers are for the 'Charge Gate' as they are experiencing many problems. This was first picked up by 'Unbox Therapy,' one of the most popular YouTube channels.
Video blogger Lewis Hilsenteger tested nine iPhones with the official Apple charger. iPhone X charged without any problem, however, the new XS and XS Max failed to charge when plugged in.
Furthermore, Hilsenteger claimed that one of the devices did not charge at all. Several users also took it to Twitter to share their experience with the phones.
Twitter Reacts to iPhone XS and XS Max Faulty Batter
Regarding the reports of iPhones Xs not charging when connected to power while sleeping, this is likely an iOS 12 bug, it's affecting other devices. Not exactly a new bug since I've seen it many times before, but I'm sure it will be patched.

— Michael Kukielka (@DetroitBORG) September 29, 2018
https://t.co/Rj8xm6o0bF for anyone looking to buy the new iPhone it has a major problem on some devices relating to charging the device, will not charge when the phone is idle unless woken up #findom #femdom #paypig

— cashcow52 (@cashcow_52) September 30, 2018
The issue is some iPhone XS and XS Max models do not automatically start charging when plugged in, some require you to wake up to start charging. Some iPhones start charging when moved and some do not start charging even when woken up.

— Pranay Pathole (@PPathole) September 29, 2018
Some iPhone Xs and Xs Max refuse to charge until their screens are woken up. Is @Apple going to do something? #bigproblem

— Thanasis Parma (@tpunboxing) September 30, 2018
Some iPhone XS and XS Max units refuse to charge until woken up pic.twitter.com/IjEoJZrrGQ

— Greg Kiselyuk (@greg_kiselyuk) September 29, 2018
Watch Hilsenteger's Review Below!
https://youtu.be/J_lRJuQtBmc
Are you also having trouble with your iPhone XS and XS Max? Share your experience with us!
Stay tuned to Brandsynario for more news and updates.