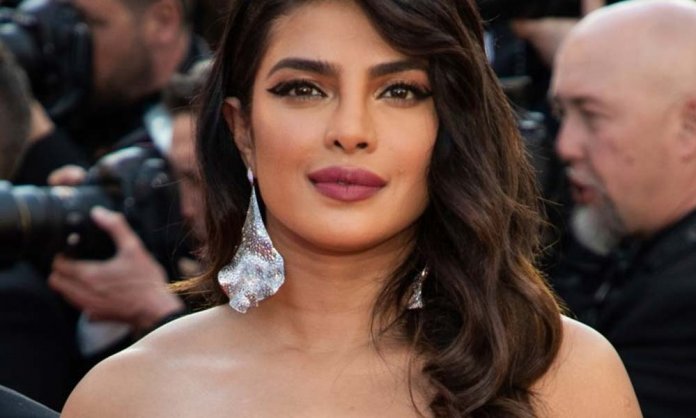 Update – 4th September 2019:
Ayesha Malik has called out Priyanka Chopra once again! Malik shared a video shared on Global Citizen's Twitter in which Chopra talks about the importance of empowering women and educating girls because they have the power to change the world.
Malik retweeted the video with a caption that read:
I totally agree with you. Now let them speak truth to power without snatching the mic away from them.
I totally agree with you. Now let them speak truth to power without snatching the mic away from them. https://t.co/CrZfsfREft

— Ayesha Malik (@Spishaa) September 3, 2019
Social Media Reacts to Ayesha Malik's Clapback Tweet
@priyankachopra if those number of girls learn how to read and write. Im sure they will write you letter asking about humanity, patriotism and venting 🙂@priyankachopra not to be rude but stop talking about 'women'. Talk only about your circle. Or next time exclude us :))

— Laybba (@IL_Says) September 3, 2019
for someone speaking about girl power and our voice, she sure didn't have a problem taking away yours 👀🤮🤡

— Harshdeep Randhawa (@deepstirrr) September 3, 2019
"Girls have the power to change the world" if only she thought about the Pakistani girls when she was proudly being "patriotic" for war against Pakistan.

— AhsanDeGreat (@ahsan_great) September 3, 2019
Ayesha Malik won the hearts of all Pakistanis and global supporters after she called out UNICEF Goodwill Ambassador Priyanka Chopra for promoting war.
Priyanka's response to Ayesha's question added fuel to the flame. Ayesha's mic was literally snatched from her hands and asking her if she was 'done venting'.
Ayesha had called her a hypocrite for supporting the nuclear war between Pakistan and India.
Priyanka Chopra tweeted during a time when we were this 👌🏽 close to sending nukes to one another. Instead of advocating for peace she tweeted in support of the Indian army pic.twitter.com/LhbMkOW59v

— Ayesha Malik (@Spishaa) August 11, 2019
Update, 23rd August 2019:
After letters and petitions to the United Nations to remove Indian actor Priyanka Chopra as UNICEF Goodwill Ambassador for peace, UN has finally responded.
Take a look at what Stephane Dujarric, the spokesperson for Secretary-General Antonio Guterres, has said:
"The UNICEF Goodwill Ambassadors are prominent individuals who have agreed to generously volunteer their time and their public profile to promote children's rights."

When UNICEF Goodwill Ambassadors "speak in their personal capacity, they retain the right to speak about issues that interest or concern them,"

"Their personal views or actions do not necessarily reflect those of UNICEF," he said, adding, "When they speak on behalf of the UNICEF, we expect them to adhere to UNICEF's evidence-based impartial positions."
Update, 21st August 2019: 
The video of Priyanka Chopra's condescending behavior with a girl at BeautyCon is still making rounds and creating uproar on social media.
So much so that Shireen Mazari, Minister for Human Rights Pakistan, has officially written to UNICEF Executive Director Henrietta H Fore to take down Indian actress Priyanka Chopra as UN Goodwill Ambassador in the light of her behavior and words.
HR Minister Dr @ShireenMazari1 today wrote a letter to UNICEF chief to remove Priyanka Chopra as UN Goodwill Ambassador for Peace over her pro-war comments and support to BJP Govt policy of ethnic cleansing/racism/fascism/genocide@UNICEF @UNHumanRights @pid_gov @appcsocialmedia pic.twitter.com/owtnbjSfEX

— Ministry of Human Rights Government of Pakistan (@mohrpakistan) August 21, 2019
Here is what Mazari said:
"Chopra has publicly endorsed this Indian government position and also supported the nuclear threat issued to Pakistan by the Indian defence minister".

https://www.brandsynario.com/ali-gul-pir-gives-official-statement-after-ali-zafar-tries-to-silence-him-with-fia-notice/
Update, 19th August 2019: Powerful personalities like Priyanka Chopra often tend to say things that they think won't affect them adversely.
However, in a time like this when social media does not forgive anyone, it can be difficult to get away with anything we may say or do.
Irfan Junejo Breaks Silence After Facing Major Bullying for Not Making a Vlog on Kashmir Issue
We remember how social media's wrath fell upon Chopra after she behaved condescendingly with the participant of BeautyCon.
The consequences of her behavior became more tangible after people began signing petitions for her to be taken down as the Goodwill Ambassador of UN.
Unicef should ban Priyanka Chopra for promoting Terrorism 😏she is no more goodwill ambassador#UnicefPlzBanWarMongerPriyankaChopra pic.twitter.com/1mNswvQil4

— samra (@oyesamra) August 16, 2019
Moreover, in recent news, she has lost around 3 million followers on instagram as well.
Priyanka chopra lost 3 million followers after her problematic stance, hope she's done venting

— anastipu (@teepusahab) August 16, 2019
It seems that people really have decided to teach her a lesson!
What do you think? Let us know in the comments.
#Kashmir: Star from Bollywood Movie Dangal Goes MIA After Article 370 is Revoked!
August 18, 2019: Priyanka Chopra has been facing a lot of backlash for her recent remarks regarding her patriotism at a recent event.
While many stars in Pakistan have criticised the 'Quantico' actor who is also a UNICEF Goodwill Ambassador, Hania Aamir uses humour.
Turning to Instagram, the 'Na Maloom Afraad' star shared a picture of herself looking gorgeous in green. However, it's the caption that caught everyone's attention.
Ali Gul Pir Gives Official Statement After Ali Zafar Tries to Silence Him with FIA Notice
Using Priyanka's own words against her Hania stated: "Are you done venting?"
Adding as a reply to one of the comments on the post she also wrote "but I'm patriotic" which has also been turned into the latest meme on the internet to mimic the Bollywood star.
Glad that World Media is Finally Waking up to see what is Really Happening in Kashmir: Mehwish Hayat
It all started when a Pakistani fan questioned Priyanka for her pro-war stand between India and Pakistan being UNICEF's Goodwill Ambassador.
"I hear you. Whenever you're done venting… Got it? Done? OK, cool. War is not something I'm really fond of, but I am patriotic," Priyanka responded.
"Girl, don't yell. We're all here for love. Don't yell. Don't embarrass yourself," she added.
While this was Hania's way of responding to Priyanka and fans loved it, Mehwish Hayat reacted in a much more serious way using her voice to raise the issue.
Mehwish penned an op-ed for CNN titled 'The problem with Priyanka Chopra', where she called out the Bollywood actor for failing to fulfil her duty as a celebrity and a United Nations goodwill ambassador.
Actor Armeena Khan also penned an open letter to the UNICEF, asking the international organization to take action against its Goodwill Ambassador Priyanka Chopra who has been accused of "encouraging nuclear war".
It's great to see our celebs raising their voice for the right reasons. What are your thoughts about the matter? Comment and let us know.
Stay tuned to Brandsynario for more news and updates regarding the issue.