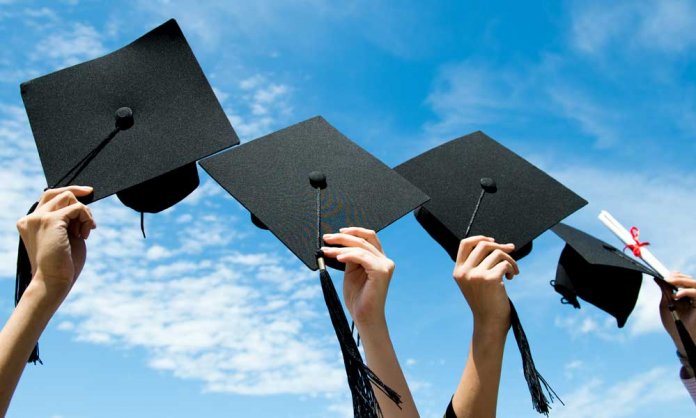 Scholarships in Pakistan are always looked forward to, as a number of smart, eligible students often have difficulty arranging funds for their higher studies.
Here's good news for Pakistani students!
Griffith University is rolling out its International Student Articulation program for international students.
Budget 2019-20: Social Media Reacts PTI's First Federal Budget
The said program is aimed at supporting the academic expenses of deserving undergraduate or postgraduate students.
Eligibility
Eligible Countries: Any country other than Australia or New Zealand.
Acceptable Course or Subjects: Undergraduate or postgraduate degree program.
Admissible Criteria: Must be enrolling as a full-time student at the university and have not received any other award from the university or any other institute.
How to Apply
Candidates must register themselves in an undergraduate or postgraduate degree program through the online link.
Supporting Documents: Academic transcripts or certificates, copy of the passport, curriculum vitae, and language ability proof must be attached.
Admission Requirements: A high school diploma for an undergraduate course and an undergraduate degree for a postgraduate course.
Language Requirement: TOEFL or IELTS test for citizens whose first language is not English.
Benefits: The educational fund will cover the 10% of tuition fee for the first two semesters of study.
Application Deadline:
The application date of the bachelor or postgraduate degree course of 2020 is the deadline of this grant. The university recommends you apply for undergraduate and postgraduate programs by:
30th January (to start Trimester 1)
30th May (to start Trimester 2)
30th September (to start Trimester 3)
With a wide range of degree level courses, applicants will have the opportunity to learn from some of the best university teachers devoted to helping them reach career and life goals.
We hope you can avail the scholarship and make the best out of this golden scholarship in Pakistan!
Have anything to add? Let us know in the comments!
Stay tuned to Brandsynario for more news and updates.