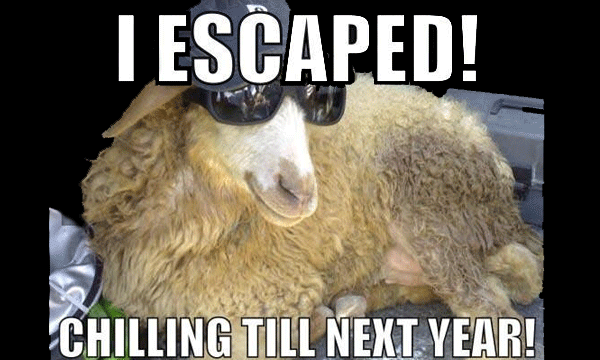 Eid-ul-Adha is one of the most sacred festivities that Muslims around the world celebrate with zest. The holiday brings family and friends together, reminding everyone of its symbolic presence in Islam.
However, there are several things that are bound to go wrong if everyone is not careful enough!
Here is a list of funny yet unfortunate things that can happen this Eid-ul-Adha 2018.
1. Caution: Oil/ Blood Stain Hazard
Bakra Eid can be a very messy holiday, especially when you have the entire family invited over for a grand feast. For the hosts of the evening, dodging oil spills, accidental drink spillage, and flying snacks are nothing new, however, if you get caught in the middle of the crossfire, you better have a backup Eid dress.
10 Hilarious Ways to Transport Your Bakra this Eid ul Azha 2018
2. You Forget to Pick your Eid Clothes from the Tailor
Last-minute errands have everybody occupied, no wonder the Eid holidays pass by so fast, however, being too occupied can cause trouble, especially if you forget to pick your clothes from the tailor and Eid is the very next day.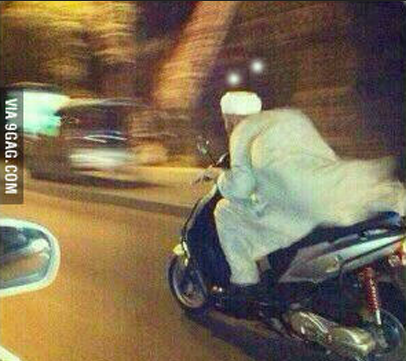 3. Missing Animal- Reward on Safe Return
What is Eid-Ul-Adha without an animal to sacrifice? Nothing! Clever animals will do anything to run away because when you and your Kasai are willing, the Bakra is not.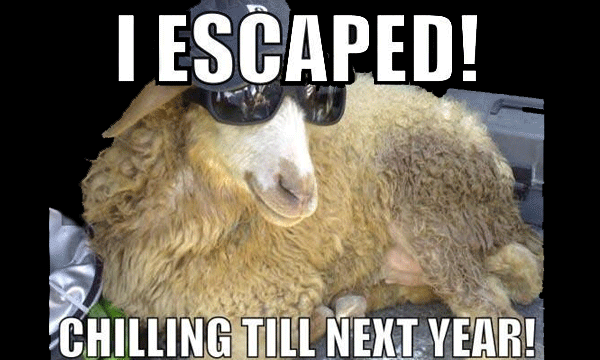 4. When the Tailor gets your Measurements Wrong
The entire family eagerly awaits the arrival of one thing, their clothes! However, the tailors are always up to no good, no matter how many times you ask them to be sure that the clothes are ready, they are perfect somehow the Desi Darzis always manage to screw up. Leaving you like:
Click to watch the video
5. Your Qurbani has an Upset Stomach
Kids and adults have a habit of feeding animals almost everything possible. From trash to Coca-Cola and even food for humans, everything has to go inside of the animal, things tend to get stinky, smelly, and disgusting!.
6. Last Minute Urgent Call/Work from Office
For some, Eid-Ul-Adha holidays are not as sacred as they are for others, which is why the unfortunate have to work even though their holidays. For many who wake up thinking that the day will be relaxing, a phone call changes everything, from their mood to their quality of work, all you want to do is get back into bed and regret picking the call.
7. When the Kassai Stood You Up at Last Minute
Just when everything is going perfectly well, and the time to sacrifice the animal is just around the corner, you wait and wait, but the butcher never shows up, because they ditched you for more money.
8. The Animal Catches Congo Virus
Be sure to be fully covered from head to toe while having interactions with the animals. Congo virus is a very deadly disease which is transmitted through them and can cause casualties. Keep the animals distanced from each other, to avoid any contact, just in case if one of the animals has the virus. You do not want to eat infected meat!
9. Eid Holidays get Shortened
Nothing is worse than the pain of finding out that the 3-day Eid-Ul-Adha holidays have been shortened. Plans have to be changed, schedules have to be re-scheduled, and worst of all, you have to get up early in the morning once again and follow the boring ol' daily routine.
10. When your Animal Decides They're Incharge
Instead of you being their owner, some animals see it the other way around. They think they are in charge, and do everything possible to show it to you. What happens when a goat goes rogue? You will find out on Eid-Ul-Adha 2019!
Stay tuned to Brandsynario for more updates.