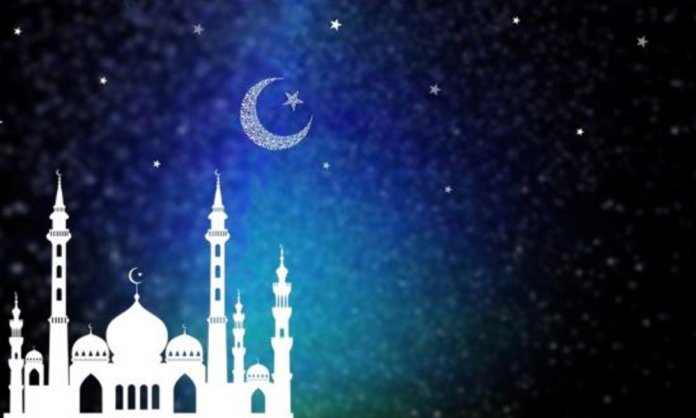 August 1st, 2019: We had announced earlier that Pakistanis will be able to enjoy a long weekend this Eid ul Adha.
However, the government of Pakistan has issued an official notice regarding Eid ul Adha 2019 holidays: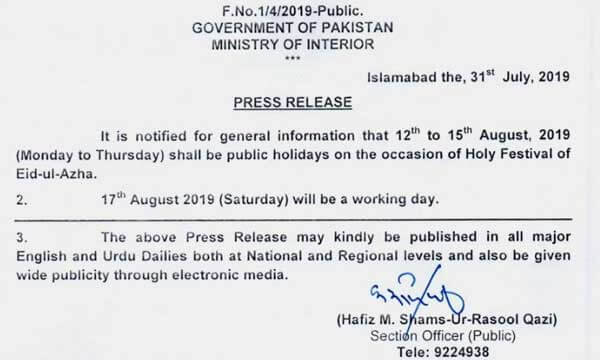 The notice states that 12th to 15th August 2019 will be observed as public holidays this Eid ul Adha, however, Saturday will be a working day.
Are you prepared?
Let us know in the comments!
July 11, 2019: As soon as Eid ul Fitr ends, we start thinking about Eid ul Azha and the festivities and delicious food that it brings with it.
Some really good news on Eid ul Adha 2019 in Pakistan is in store for you!
What makes a holiday even more enjoyable is when it falls on a work day, making it a long weekend for us!
According to Islamic Finder, an online platform that aims to help Muslims around the world navigate their daily lives, day 1 of Eid al Adha 2019 will be celebrated on Monday, 12th of August 2019.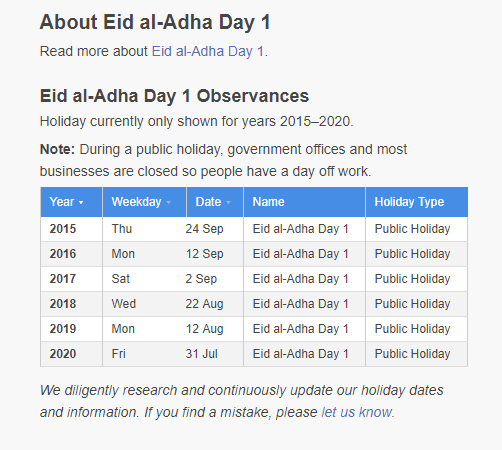 This automatically means that Day 2 and 3 will be on Tuesday and Wednesday, which could mean a 5 day long weekend for Pakistanis!
Needless to say, this is the tentative date as the actual date is contingent on the sighting of the moon of Dhul Hijjah.
Biometric Verification NOT Required for Senior Citizens Anymore – Govt of Pakistan
Have you started planning for the looong weekend of Eid ul Adha 2019 already?
Let us know in the comments!
Stay tuned to Brandsynario for more updates and news.