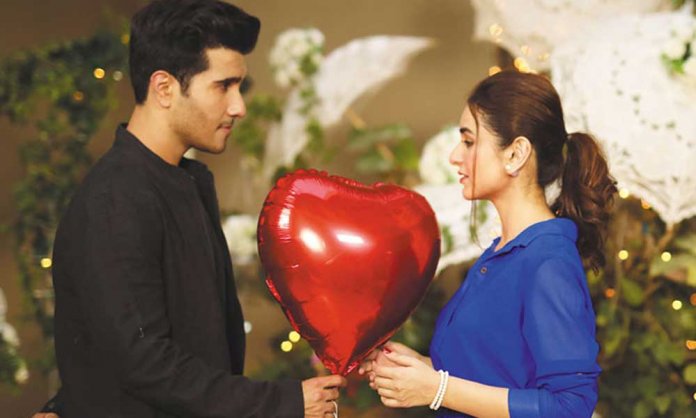 Mehreen Jabbar's romantic drama, Dil Kiya Karey starring Feroze Khan opposite Yumna Zaidi was one of the most highly anticipated dramas of 2019.
While the story may not have been extraordinary or unusual, it's the execution that stole the spotlight.
Penned by Asma Nabeel, Dil Kiya Karey is an emotional tale of Armaan played by Feroze Khan who happens to be in love with Aiman (Yumna Zaidi).
She marries Saadi (Mirza Zain Baig) who is a loving husband, and Arman is left heartbroken to the extent that he thinks he can never find anyone again. He moves to China for some business matters.
Virat Kohli's Die-Hard Pakistani Fan Just Had Lunch with Him & Anushka Sharma!
Everything is perfect for the couple, until one day, Aimen and Saadi meet tragedy while returning from a doctor's appointment. Sadi gets killed by some goons, leaving his pregnant wife behind.
However, fast-forwarding to the last and final episode, Armaan after being shattered for too long, finally gets a happy ending. While all he wanted was the best for Aiman, life rewarded him for his pure intentions.
The last episode showed everyone panicking because Aiman was missing from the house after knowing the truth. Armaan, on the other hand, has a flight for America on the very same day. While he's supposed to leave soon, he ends up hunting for her too.
After finding that her father wanted her to marry Arman, she's left confused about her decision. Later she confesses her feelings for Armaan and the audience couldn't help but go 'Awwwww'.
Bottle Cap Challenges from Around the World: Who Did it Best?
Despite acknowledging and owning her developing feelings for Armaan, Aiman doesn't want to rush into anything. She also tells him that she had a dream where Saadi is giving her hand into his hand.
Dil Kiya Karey is a beautiful tale of love and relationships. Armaan marrying a window and wanting to raise her child is a progressive message to all those regressive people in the society who make things harder for women than they already are.
Apart from and Yumna Zaidi the cast also included Mariam Nafees, Sonia Rehman, Sarmad Khoosat, Shamim Hilali, Abid Ali and Tanveer Jamal who played their characters to perfection nonetheless. Directed by Mehreen Jabbar, the drama was absolutely worth watching and we cannot wait to watch Feroze and Yumna star in more projects together.
Here's what Twitter has to Say!
Omg #DilKiyaKarey 's ending was the cutest thing ever😭❤️ @ferozekhaan

— Wanda🔥♥️ (@motiwanda) July 9, 2019
Finally a happy ending of your serial. 😭💙#DilKiyaKarey @ferozekhaan

— farheen. (@ansari_xxx) July 8, 2019
Dude if you're not aware of this gentleman called Feroze khan for portraying Armaan like a pro then you're missing out so much.
This man deserves love and appreciation for handling his characters so well. ❤#DilKiyaKarey #FerozeKhan pic.twitter.com/cAB6ypfEvS

— farheen. (@ansari_xxx) July 1, 2019
1/5 Also i am gonna talk about today's episode which I absolutely loved it was so refreshing to see Armaan contented and respecting one's consent he never forced Aimaan to be with her despite loving her all his life! Why can't we have more male leads like Armaan?! #DilKiyaKarey

— Rimsha (@rimshaabid_ft) June 17, 2019
What are your thoughts about Dil Kya Karey?
Stay tuned to Brandsynario for more news and updates.
'Bekaraan' Song from Superstar Features Soulful Chemistry Between Mahira Khan & Bilal Ashraf