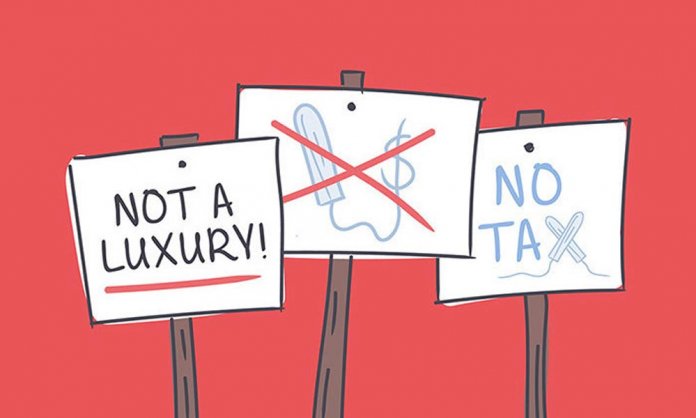 The budget for the fiscal year 2019-20 has been officially approved and signed by the President of Pakistan, Dr Arif Alvi.
Following the budget 2019-20, the Federal Board of Revenue (FBR) issued a notification for new taxes on 569 different luxury/imported items, which means consumers of these items will be required to pay additional regulatory duties on these goods.
Wakar Zaka Starts Petition for Free, Uniform Education – Internet All Praise for Him!
The regulatory duty (RD) imposed on these items ranges from a minor 5% to a whopping 90% on some of the imported products.
The new tax regime is in effect from July 1, 2019 and will be applicable until June 30, 2020.
List of Affected Items
The items which are affected the most include cosmetics, imported goods of domestic usage and edible products.
Here's a list of items and the duty imposed on them:
Edible Items
Item
Duty
Cheese and Curd
50 percent
Natural Honey
30 percent
Coconuts
Brazil Nuts
Cashew Nuts (Fresh and Dried)
20 percent
Fruit Juices
60 percent
Instant Coffee (Bulk)
15 percent
Soups and Broths
Homogenized Composite Food Preparations
20 percent
Ice Cream
20 percent
Household Goods
| | |
| --- | --- |
| Items | Duty |
| Paints and Varnishes | 5 percent |
| Perfumes and Eau De Toilette | 50 percent |
| Wall coverings and Window Transparency Papers | 30 percent |
| Energy-Saving Lamps | 2 percent |
| Household and Toilet Articles other than Porcelain or China | 20 percent |
| Apparel and Clothing Accessories | 10 percent |
Vehicles
Items
Duty
New Minivans and 4×4 Vehicles (CBU)
15 percent
New Sport Utility Vehicles
15 percent
New Sport Utility Vehicles (SUVs 4×4)
90 percent
1000CC-1300CC Vehicles
15 percent
Old and Used Cars and Jeeps of 1801CC-3000CC
Old and Used Vehicles over 3000CC
70 percent
Bicycles and other Cycles including tricycles
10 percent
Accessories and Other items
Items
Duty
Microphones
Loudspeakers
Headphones
Earphones
Audio-Frequency Electric Amplifiers
Electric Sound Amplifier Sets
5 percent
CKD/SKD Kits
Home Appliances
Kits not specified
5 percent
Pocket and other watches with metal clad
30 percent
Many of these imported items are goods of regular use in most households. Do you think the new taxes introduced in the budget 2019-20 will increase the burden on the salaried class population's shoulders even more?
Mathira and Waqar Zaka Explain Why Divorce Rates are Going Up
Let us know in the comments!
Stay tuned to Brandsynario for more news and updates.