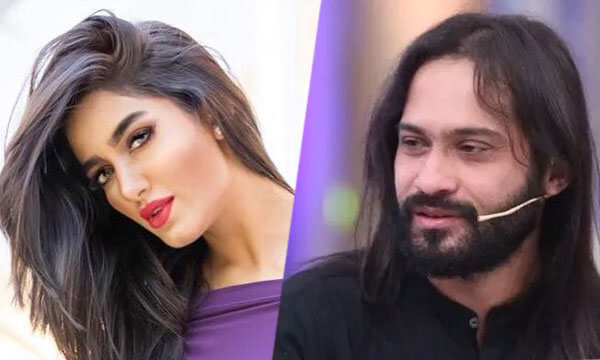 Popular VJ Mathira and controversial reality show host Waqar Zaka are being seen hosting the BOLWala Card Game Show on BOL Entertainment these days.
Yesterday, Zaka uploaded a video on YouTube discussing why they think divorce rates are increasing day by day.
Wakar Zaka Starts Petition for Free, Uniform Education – Internet All Praise for Him!
The video was presumably made on the set of the same show. According to the duo, married couples are increasingly opting for divorce due to the following reasons:
Zaka explained that his friend recently got divorced, which compelled Zaka to ask him why couples are choosing to get divorced these days instead of making the marriage work.
His friend responded by saying that this was due to women becoming more and more aware of their basic rights these days.
"Back in the day when our father would raise his hand on our mother, our mother would keep quiet. Now if a man even raises his voice at his wife, the wife fights back. This is the reason behind divorces."
Zaka blatantly disagreed with his friend, and said some things that are worth quoting:
The fact that our mothers remained quiet when our fathers would eat them is nothing to be proud of. Do you want women to be doormats? And you wish to adopt the same culture of oppression in your married life?
He also asked Mathira what her thoughts on the subject were, and she said that in her opinion the major reason behind divorces is men getting involved in extra marital affairs.
You can fool a person once or twice, but not again and again.

Moreover, children are not beginning to realize that it is wrong of their fathers to physically hurt their mothers, and that it is better to cut off from abusive and toxic relationships.
Watch the full video here: 
Do you agree with Waqar Zaka and Mathira's point of views?
Court Rejects 3 Pending Harassment Cases, Explains Anti-Harassment Law Again
Let us know in the comments!
Stay tuned to Brandsynario for more news and updates.