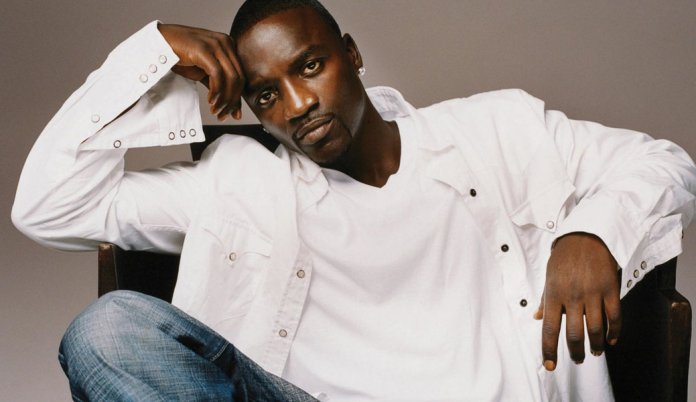 Popular American singer, Akon, will perform at the World Soccer Stars event to be held in Pakistan.
Famous for his The Smack That song, Akon will be performing perform at the opening ceremony of the event in coming April, according to the media reports.
The 44-year old singer will hold concerts in Karachi and Lahore.
World Soccer Stars 2019: Kaka & Luis Figo Arrive in Pakistan!
With aims to promote the emerging football players in the country, the event will commence from 26th to 29th April, with two matches to be played in Karachi and Lahore.
The Grammy award-winning R&B artist talked to ET about his visit to Pakistan and said:
It's time to rock Pakistan, I am looking forward to visiting Karachi and Lahore with TouchSky Group. So let's get it down in Pakistan with World Soccer Stars
World famous footballers Kaka and Luis Figo also arrived earlier today in Pakistan to launch the World Soccer Stars event and they received a really warmed welcome upon their arrival at Karachi.
Talking about his visit to Pakistan, Kaka, the Brazilian footballer shared:
 I am delighted to visit Pakistan and play an instrumental role in promoting and helping in the country. I have never been to Pakistan so I am really excited to come and play football whilst helping unearth hidden talent.
#Kaka and #Luis are in Karachi!!

Cant wait for #WorldSoccerStars@WSSOFFICIAL2019 @LuisFigo pic.twitter.com/drW1yMDfvD

— AnushaAsif (@AnushaAsifS) January 10, 2019
The Portuguese star, Luis Figo also seem really excited to visit Pakistan:
It's exciting to see another emerging country in Asia embrace football. I'm certain in a population of 220 million there must be huge potential waiting to emerge into the international scene.
Well, with two world famous footballers and an iconic singer among us, we are excitingly looking forward to World Soccer Stars 2019 that is going to be held in April.
Stay tuned to Bransynario for more updates and news!
World Cup 2019: PCB Shortlists 25 Players for the Tournament