The Burger King in Japan has been rocked by potato shortages so much that something else is being given to customers in deals rather than french fries. Are we going through an apocalypse? For sure. That day has come when your burger might not be coming with fries. Here's everything that's been going down in Japan:
Read more: Burger King Introduces The Worst Type Of Ice Cream & You'll Be Shocked
What Has Happened Recently?
In the past few months, Japan has been affected severely multiple times by a potato shortage. People in Japan could contend that being affected severely is dramatic. But how does one explain the hundreds of complaints of customers as fast-food giants stop giving fries? The french fry sales of McDonald's and Burger King both, have been stopped for the moment.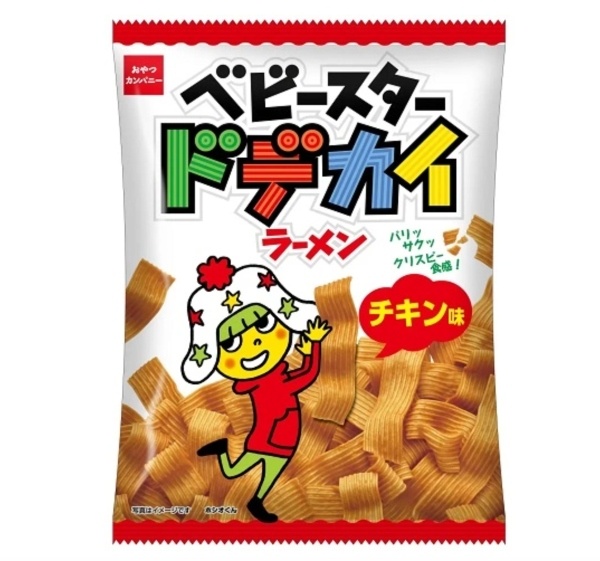 No Unlimited Quantity
For now, french fries are now back on the menu in Japan's fast-food chains. However, the Japanese are advised to not have the illusion of an unlimited pipeline of potatoes coming into Japan. These continuing global uncertainties mean that the crisis is not over yet.
But as everyone knows, every door that closes leads to another open door. Japanese have taken this opportunity to take the side-order bliss for fast food combos to an even higher plane.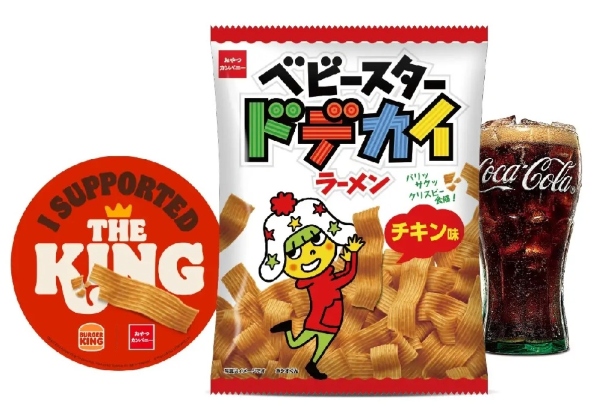 Hence, starting next week, Burger King Japan will be offering combo meals with a hamburger, drink, and ramen.
The New Tempting Combo
This new tempting combo is called the Daitai Potato, or "Sorta Potato." This is a salty, starchy satisfaction of a bag of french fries even though it looks different. Now Instead of fries, the Daitai Potato Set will give junk food customers a bag of Baby Star Dodekai Ramen. This is a crunchy dried ramen noodle snack that's popular enough to be a big seller on its own. So when you add a burger to it, how good does it get?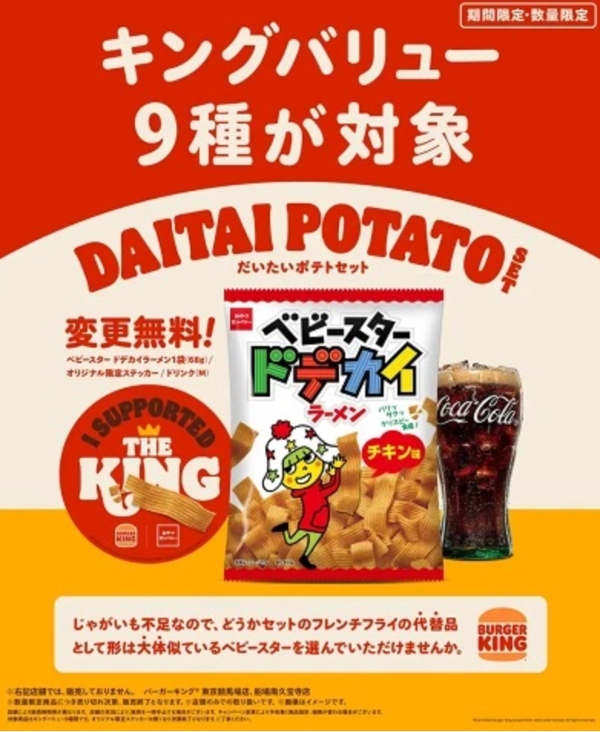 This is not to say that Burger King will never give french fries now. They haven't officially stopped and have not given any statement during the current rationing crisis. But they have adapted by substituting ramen for French fries. It is a zero-additional-cost option for customers purchasing a King Value combo meal and also a bang for a buck!
Read more: Burger King's Most Confusing Ad Launches Their No-Chicken Chicken Nuggets
Stay tuned to Brandsynario for the latest news and updates.