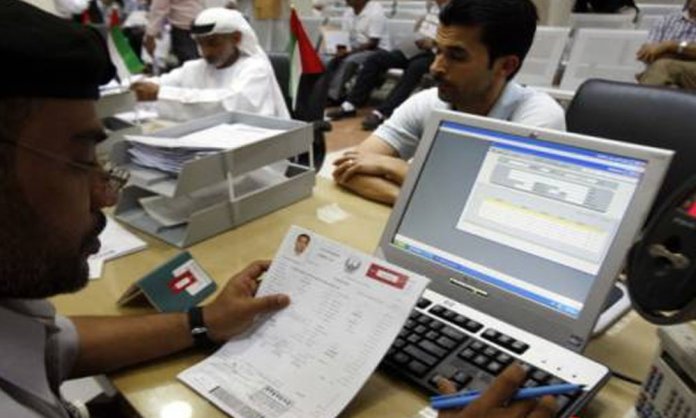 Violators of the United Arab Emirates' (UAE) residency laws have an opportunity to rectify their visa status if they have been staying illegally.
A pardon will be granted by the Federal Authority for Identity and Citizenship and a grace period will be allowed for such residents to rectify their visa status.
According to the UAE official news agency, it is reported that residents with an illegal status won't be facing any legal consequences nor will have to bear any violation fines.
These moves come after the UAE cabinet's decision on the visa facilitation for residents, families, visitors, and people who overstayed their visa in order to cater to a larger segment of the society.
The "Protect Yourself via Rectifying Your Status" amnesty is expected to launch soon.
Chairman of the Federal Authority for Identity and Citizenship, Ali Mohammed bin Hammad Al Shamsi stated that:
Violators will have the option to either rectify their legal status through paying nominal fees or leaved the UAE voluntarily without having to suffer any legal consequences along with waiving any fines they may have due to their illegal stay.
Transit visa
1. A new decision has also been approved to exempt transit passengers from all entry fees for the first 48 hours.
2. Transit visa can be extended for up to 96 hours for a fee of only Dh50.
3. Obtaining transit visa will be facilitated by a number of express counters at the passport-control hall across UAE airports.
Visa for overstayed job seekers  
The Cabinet has adopted a decision to grant people overstaying their visa, a chance to leave the country voluntarily without a "no entry" passport stamp.
. A new 6-month visa will be introduced for job seekers who overstayed their visa but wish to work in the country.
.  The temporary visa enhances the UAE's position as a land of opportunities and a destination for talents and professionals.
. Individuals who entered the UAE illegally will have the chance to leave voluntarily with a "no entry" stamp for two years given that they provide a valid return ticket.
.  To adjust or renew their visa, they can now do so for a fee without having to leave and re-enter the country.
As of now, the UAE officials have urged the violators, members of the public and sponsors to take advantage of this initiative provided by the government.
Stay tuned to Brandsynario for more news and updates.