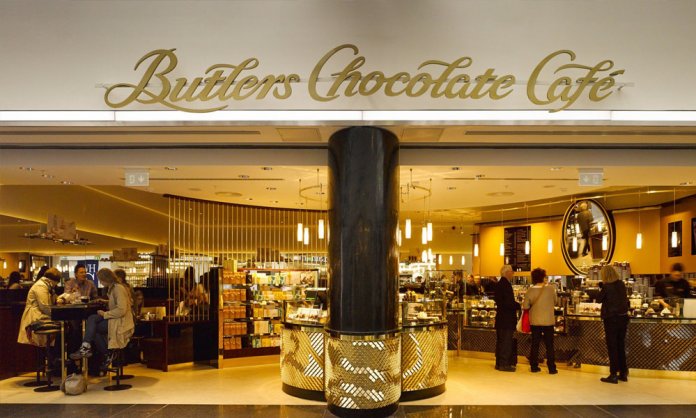 Pakistani's love for Butlers Chocolate Cafe known no bounds.
Foodies love the cosy coffee shop for its mouthwatering food and tempting desserts. However, no one was prepared to see the "ugly reality" behind this much-loved eatery!
Recently, a foodie went to the Lahore branch of Butlers at MM Alam Road for iftar only to find something extremely disturbing (and disgusting!) about the popular cafe.
Sharing his experience on social media, Haider Bokhari revealed how he found the wooden serving trays drying on the bathroom floor!
Needless to say, the post went viral in a short span of time and people were outraged to see the reality behind such a  "big name"!
Social media was abuzz with users demanding the eatery be shut down for taking such risks with their customer's health.
And soon enough, it caught the notice of the popular academic & public speaker Ali Moeen Nawazish, who stated:
The things people have to put up with to eat out in Lahore. Pehle Khota, Ab Lota.
The uproar led Punjab Food Authority to take notice of the situation and took action against it by sealing the Lahore branch shut!
Few hours after the post went viral, Ali posted this update for his followers on his Facebook.
Punjab Food Authority has sealed the cafe in question, Butlers Cafe Lahore, after the pictures posted today. They confirmed the pictures as well. Thank you social media for coming together.
Although customers are demanding an explanation, Butlers Chocolate Cafe has yet to respond on the issue!
Stay tuned to Brandsynario for more news and updates.