Japanese car manufacturer Toyota Motor Corporation took the lead over German-made Volkswagen in terms of sales. It ended up becoming the world's top car seller for the first time in the past five years as the pandemic affected its German competitor.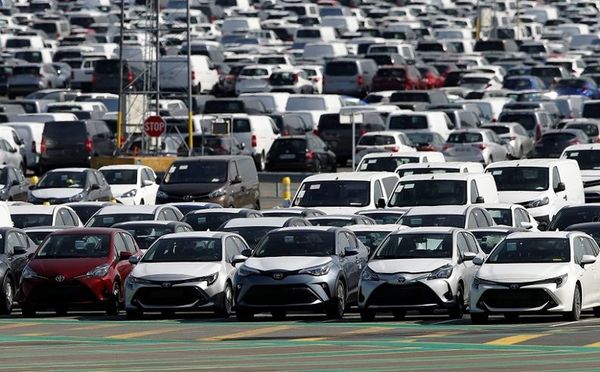 Margin Between The Sales Of Toyota and Volkswagen:
On Thursday, Toyota announced the global sales were decreased by approximately 11.3 % to 9.528 million vehicles in the year 2020. Simultaneously, Volkswagen's sales declined by 15.2 %, which brought the German automaker to second place in terms of sales.
The automotive industry suffered severely amid pandemic when the initial phases' lockdown brought the global imports & exports to a halt. The investors were hesitant to invest as social distancing and quarantines were encouraged, which lead to more people being vigilant of their excessive spending and not walking out to the showrooms to buy vehicles due to the uncertainty caused by the coronavirus.
Toyota took complete advantage of this gap as Japan was comparatively less impacted by the pandemic, and therefore this gave Toyota leverage against its European and American competitors.
Toyota also mentioned the growth in electric vehicle sales as the electric cars contributed to 23% of total sales in 2020, contrary to 20% in 2019.
It may also be important to note that Tesla got ahead of Toyota last year and became the world's most valued automaker. Toyota also revamped its logo last year, which has not been reflected on the logo placed on its cars. Volkswagen has a more established position in the European Union countries that were severely impacted by the pandemic.
Toyota Pakistan's Plan For 2021?
Last year, Indus Motor Company had an eventful year where they launched many new cars in the Pakistani market, including the Toyota Yaris and the Facelift version of Fortuner and Hilux. The company has been criticized for not making an effort to progress and innovate to bring the latest automotive advancements from Toyota, Japan, and recycling old models and features with minimum updates and advancements.
Let's see how this year turns out for the Japanese automaker, who is now the top automotive company in terms of sales. You also might want to check out Toyota cars under 5 lac rupees in Pakistan for a more budget-friendly price range.
Do you think Toyota would be able to retain its position in 2021 too? Or will its competitors take the lead considering the pandemic is slowing down, and vaccines are being shipped around the world?
Let us know under the comments below.
Follow Brandsynario for more news & updates.