11th June 2020
Toyota has launched the long-awaited 2021 facelift variants of its popular Toyota Fortuner SUV and Hilux pick-up truck in its home market.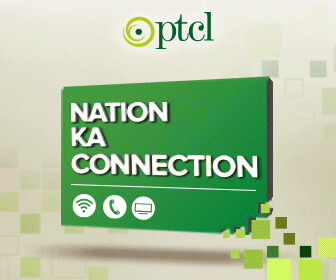 According to what we have gathered, the Toyota Fortuner comes with several new features, including:
The higher-end 2.8-liter diesel turbo engine
Electronic Control Unit (ECU)
6-speed manual or automatic transmission
Redesigned LED headlamps with LED daytime running lights
Larger-mesh pattern front radiator grille
Reshaped front bumper
New 18-inch alloy wheels design
Slimmer LED taillights
The more extensive 8-inch touchscreen infotainment system
Apple CarPlay
Here's what the new 2021 Fortuner Facelift looks like: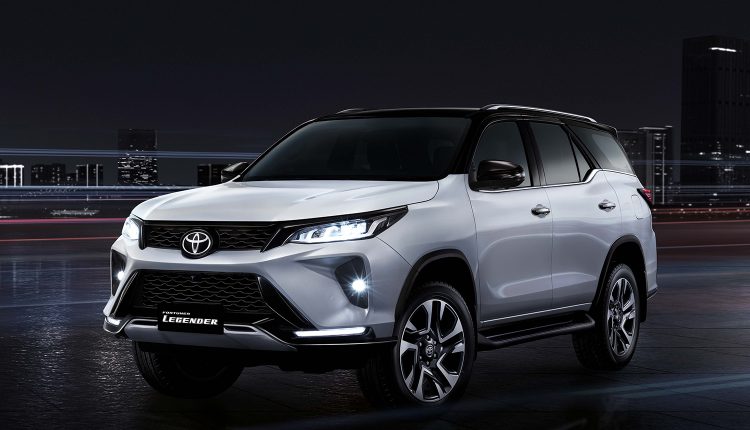 On the other hand, the 2021 Hilux Facelift has received the following upgrades:
Retained 2.8-liter diesel engine
The three-dimensional front radiator grille
Enhancement in the front bumper
The new 8-inch touchscreen infotainment system
Apple CarPlay
Android Auto connectivity
Toyota Safety Sense
Dynamic radar cruise control
Lane departure alert
Pre-collision system
Here's what the new 2021 Hilux Facelift looks like: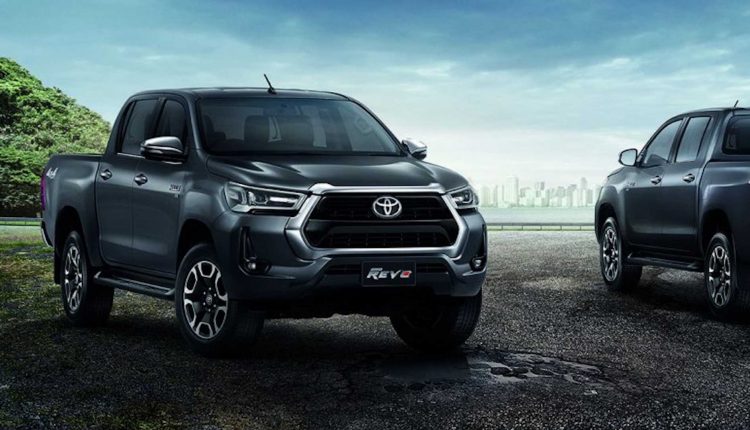 Will the 2021 Fortuner & 2021 Hilux Facelift Variants Launch in Pakistan?
It is expected that the Pakistani market can get the facelift variants of the Toyota Fortuner and Toyota Hilux in the next two years.
---
---
24th April 2020: 
The much-awaited 2021 Toyota Yaris Cross has finally arrived!
Toyota says the Yaris Cross, like pretty much every other small-ute, and it aims to blend a lithe, compact body with "SUV-like interior comfort and luggage room." 
The Yaris Cross is based on Toyota's TNGA platform. The exterior is gorgeous, and compared to the C-HR, the Yaris Cross is even smaller; it's about 9 inches shorter, 5 inches skinnier!
Reportedly, it will be powered by gas alone or as a hybrid. The gas version uses a 1.5-liter three-cylinder paired to either a CVT or a six-speed manual while the mixture is also powered by a 1.5-liter but comes with other benefits of electric motors and optional e-AWD whereas the gas-only models are exclusively front-wheel-drive.
The car has made its digital debut in style and in a shiny new paint called 'Brass Gold'.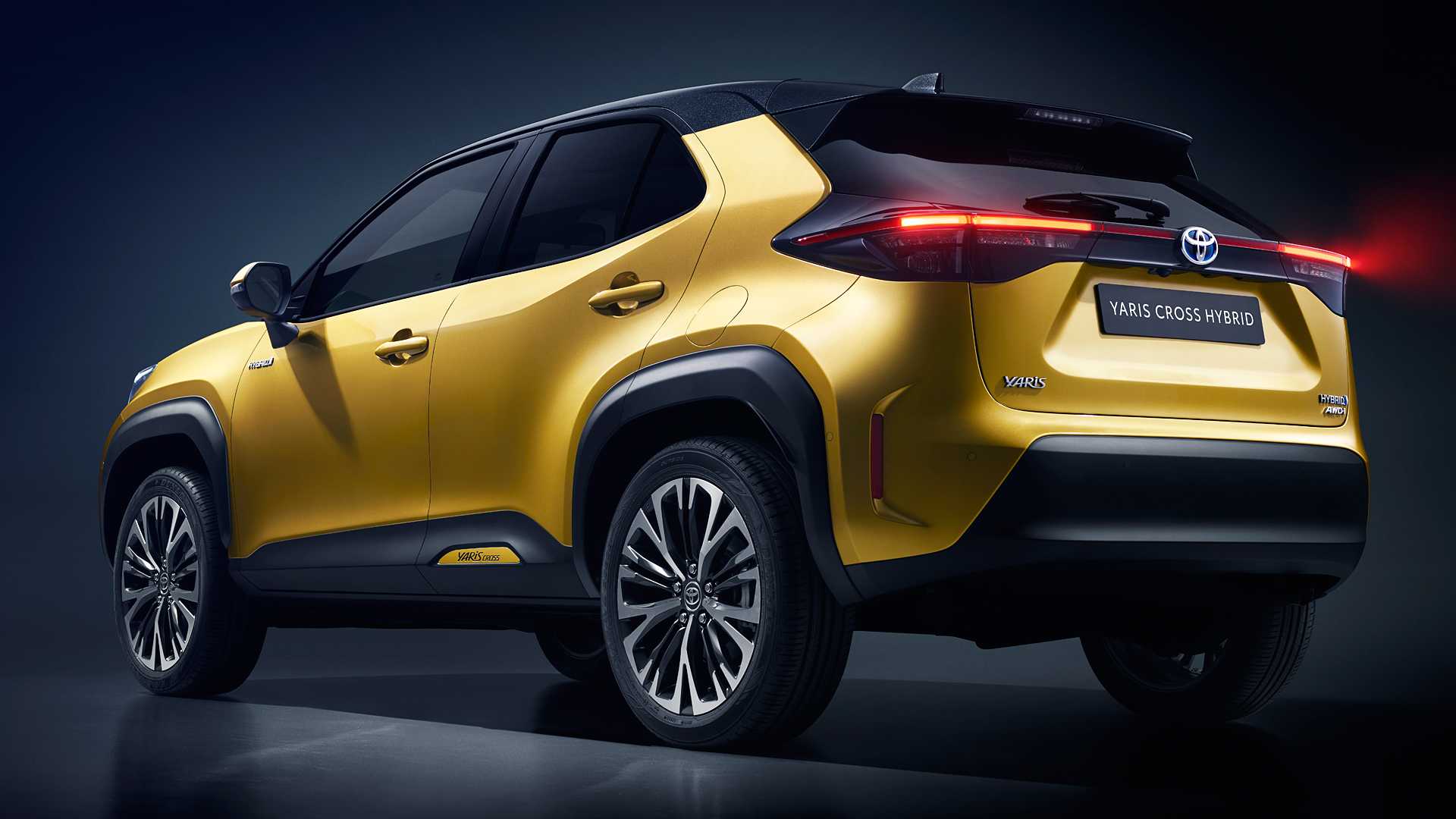 ---
---
23rd April 2020: Planned to be debuted at the Geneva Motor Show earlier this year, the Toyota Yaris Crossover is most likely to be revealed today!
Although Toyota did not officially announce when they will be debuting the new compact crossover, a new report from AutoNoción says the reveal will happen today, 23rd April.
Reportedly, Toyota's latest compact crossover will slot below the C-HR. It will ride on the TNGA-B platform, as the Yaris compact hatchback, and will be equipped with a 1.5-liter gasoline-electric hybrid powertrain.
Even if the Yaris Crossover debuts today, it is not expected to go on sale for at least another year in the European market. Last month, spy shots of the crossover started to surface, showing that there is still much development left, which means Toyota won't mind rescheduling the reveal if needed.
However, the automotive giant has time and time again teased the much-awaited Yaris Crossover, we are still wondering what it will look like when it finally arrives.
On the other hand, Toyota has said that it'll wear a "compact, dynamic design" and have "a personality of its own." This hints that the crossover is most likely to wear a conventional crossover design making it very distinctive like the C-HR.
We have yet to see what Toyota has planned for the compact Yaris Crossover! Till then, stay home and stay safe.
Stay tuned to Brandsynario.