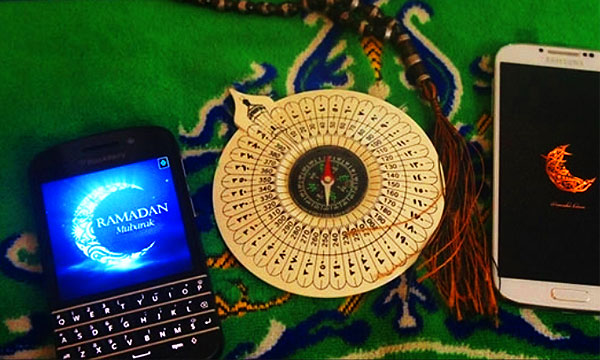 Ramadan is just around the corner, which means that everyone is excited for the first fast, but it also means an entire transformation of the daily routine- for those who work in offices will have to manage their time accordingly. Waking up in the mornings can be difficult for most of us, not to forget there is always an argument going on in the kitchen to decide what should be made in the house to open the fast.
Thankfully, Android and iOS applications have made life easier for us all. There are several helpful applications that can help you take maximum advantage of this blessed month, without any hassles.
These apps are all available for free and are easily downloadable on your smartphones, so that in spite of your busy routine and tiring days, you get to benefit from the small but significant daily virtues and become better Muslims by the end of the month.
Here are some of the must-have applications you all should have in your smartphones:
1. Ramadan Kareem
Developed by Tareq Ateik, Ramadan Kareem is one of his 38 applications for Windows Phone. This application has a simple layout making it easier for all kinds of audiences to make the most of. It helps you locate the nearest mosques, has TV features, its own radio, a beautiful gallery, Qibla finder, and even a Quran calculator.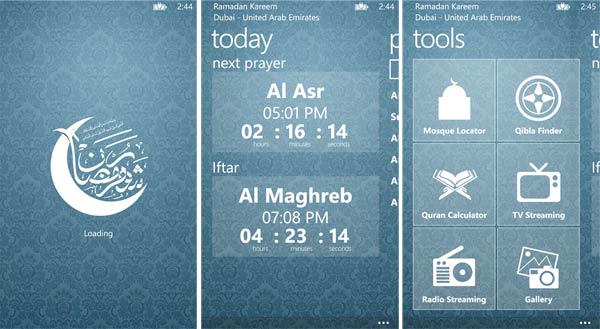 For ladies of the house who cannot make up their minds on what to make for Sehri and Iftar, there are many delicious recipes that come along with the application. If you are a Windows Phone user, Ramadan Kareem is your all-rounder application.
2. Ramadan Tracker
Ramadan Tracker is a tracking application to help everyone set targets and achieve them by the end of the day. The application allows you to set a number of points as a target for the end of the month, for instance your target can be 100 points.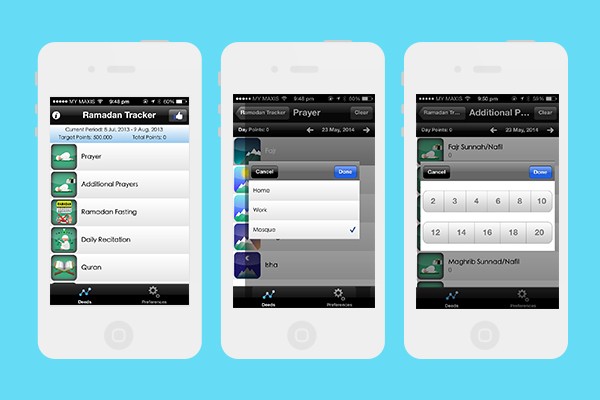 For every action you set as your daily routine, you will set them as 1 point, meaning if you accomplish 100 tasks on time, you will achieve your target.
The app comes with a pre-made list for habits to adopt and good deeds to do in the holy month. Since the application completely circulates around Ramadan, all deeds are related to the holy month, such as paying Zakat Al-Fitr or having Suhoor (the pre-dawn meal before one commences fast also known as Sehri).
3. Habit List
Muslims all around the world always strive to be better people, especially in the holy month. Every year, even though they try to be better, they still feel as if they could get a push and set a higher goal. To help all Muslims achieve an unforgettable Ramadan, application like Habit List play a big role. Habit List has many Muslim-specific habits to follow in Ramadan.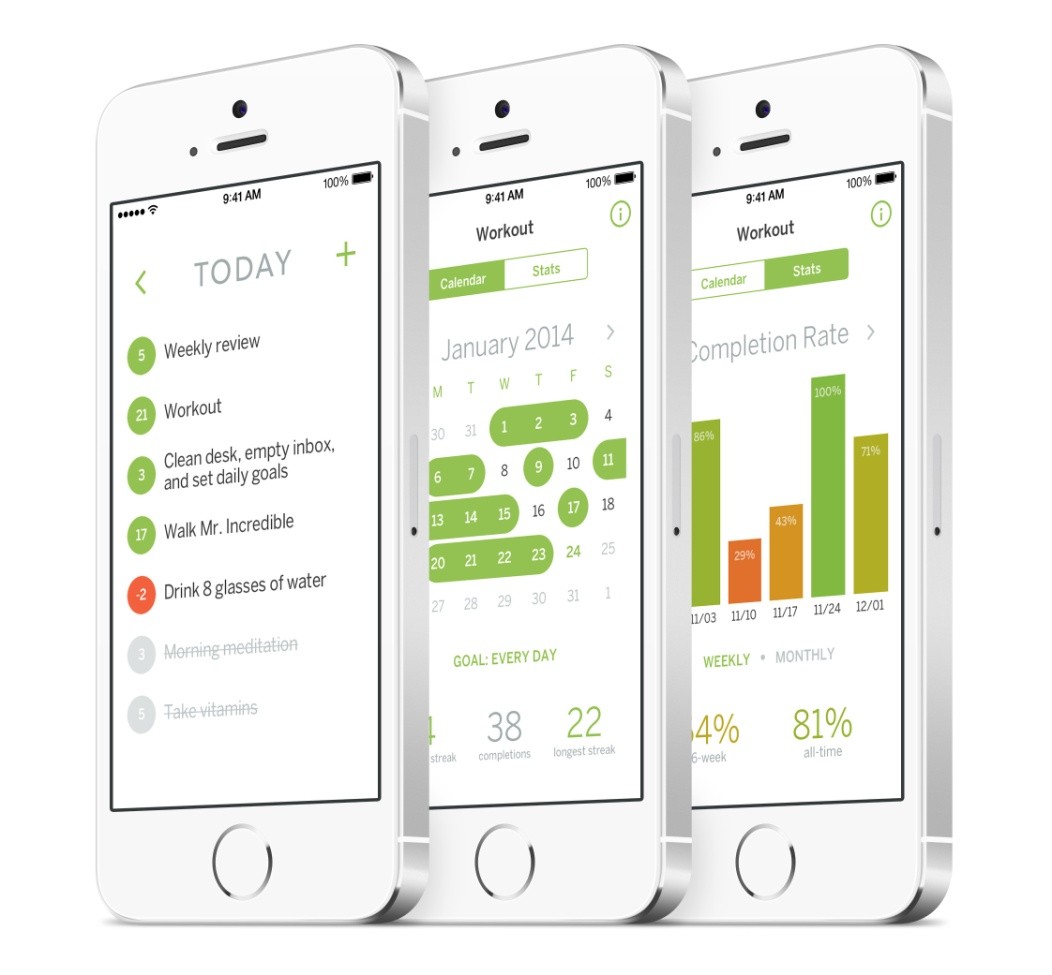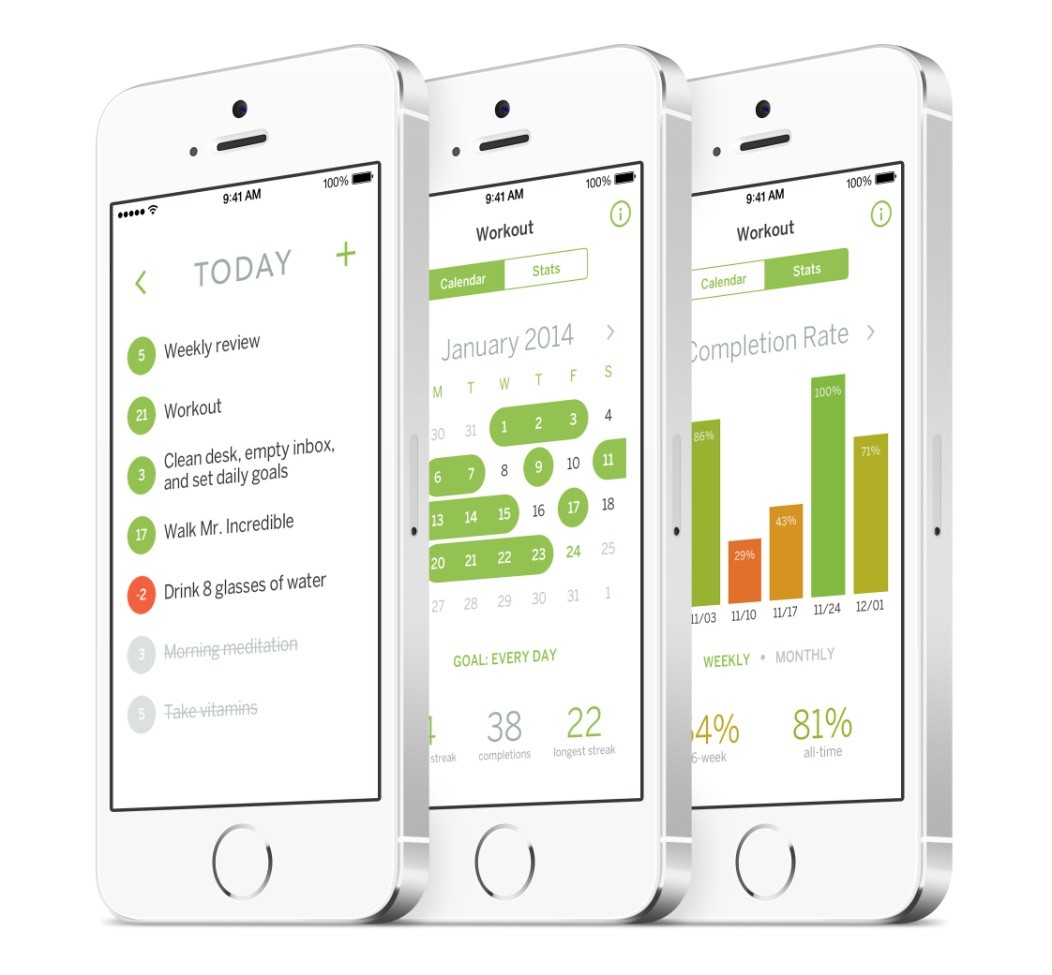 The application has a great list of habits to follow for not only adults but children as well. It even keeps a track of your entire workout for each day so that you can know, in percentage, how many good habits you have accomplished.
iPhone owners can purchase this application from the App Store to accomplish the goals they have wanted to set, such as no TV, praying on time, cleaning up after oneself, and more. The app even sends notifications so that you can remind yourself of the task you need to complete beforehand.
That's not all, Habit List follows and tracks the latest trends, and it keeps you updated while helping you become a better person, a better Muslim.
4. Muslim Pro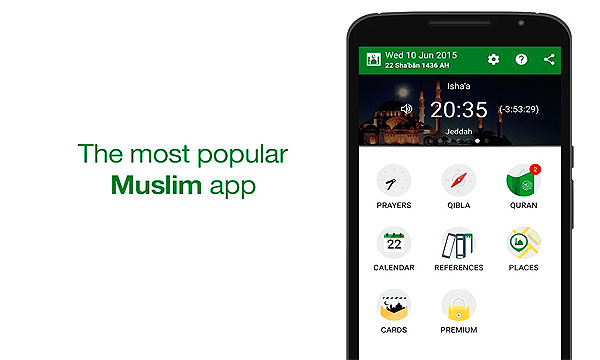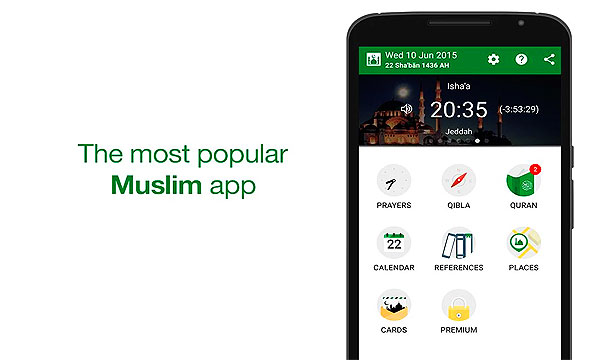 Available for iOS and Android.
Muslim Pro is an excellent all rounder app for the month of Ramadan.
It has a number of beneficial features including a tab for Prayer timings, along with an option to set Azaan alarms; Qibla feature to help you find the direction of Qibla on the go; downloadable version of Quran along with its English translation and multiple scholars' audio recitations; Islamic Calendar; a Reference section that includes 99 names of Allah, their meanings and Hisnul Muslim, a compilation of important daily Islamic duas; an option to send Ramadan greeting cards to your friends and family and a Places feature to help you find nearby Halal restaurants and mosques.
The only annoying thing about the app is the incessant number of ads popping up every now and then.
5. Ramadan 2016
Available for iOS and Android.
This app is quite basic and has been around for a couple of years now, updated every year, according to the recent calendar.
It has set Suhoor and Iftaar times, with a built-in alarm to help you wake up on time; a number of Ramadan-specific Dua's to recite throughout the day, with their translations and Roman English pronunciations; a basic guide on the benefits of the holy month of Ramadan-related A-Hadith and Quranic verses to help strengthen your faith and teach you how to receive optimal benefits during this month.
As with Muslim Pro app, Ramadan 2016 has featured ads that can only be removed by paying for the premium version.
Read more: Google Celebrates Ramadan with 'My Ramadan Companion' Websit
6. AlQuran: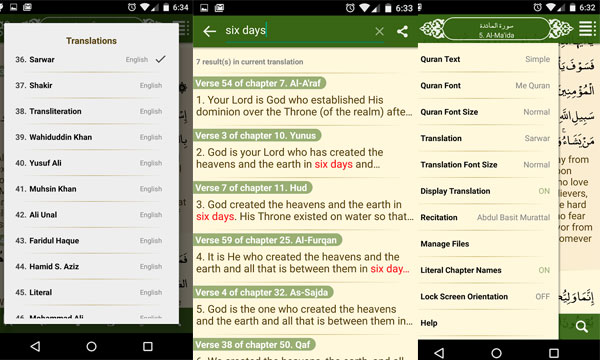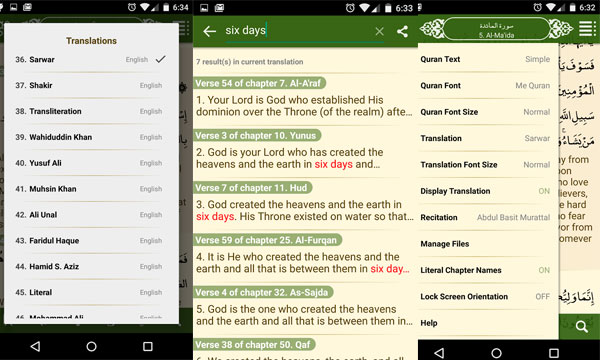 Available for iOS and Android.
With our busy routines and the energy draining fasts, we often forget to spend a little time reading Quran and reflect upon its teachings.
The AlQuran app helps you do all that on-the-go on your smartphone. You can read the entire Holy Book, verse by verse, it's translations and listen to audio recitations and it's Tafseer by renowned scholars, in a number of different languages. There is also a very helpful search option to look for specific verses in the Quran.
So the next time you are stuck in traffic or are taking a little break at your workplace, you can use the app to read Quran and enjoy the extra virtues of Ramadan.
7. Hisnul Muslim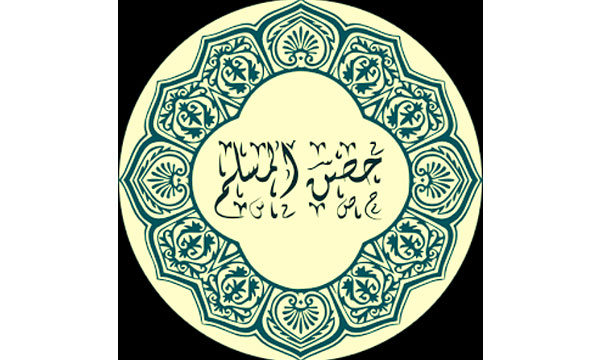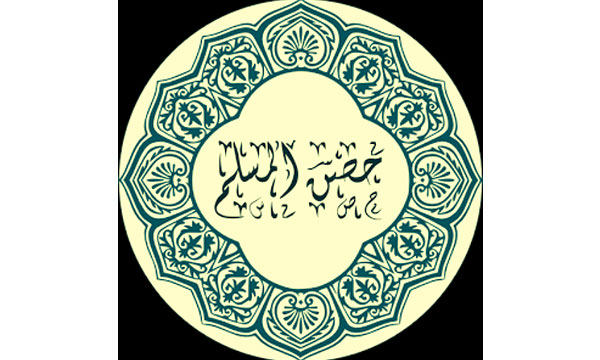 Available for iOS and Android.
The Hisnul Muslim app is not just for Ramadan, but the current month is a great time to start using it and integrate its benefits into our lives.
The app includes over a 100 daily duas to recite; from waking up in the morning to while offering prayers during the day to breaking fast in the evening.
You can start a good habit this month by learning a dua every day, during the month of Ramadan or use the app daily to recite them regularly, incorporating each of it, gradually into your lives.
Read more: Which Country Will Fast for the Longest/Shortest Hours in Ramadan 2015?
8. Ramadan Legacy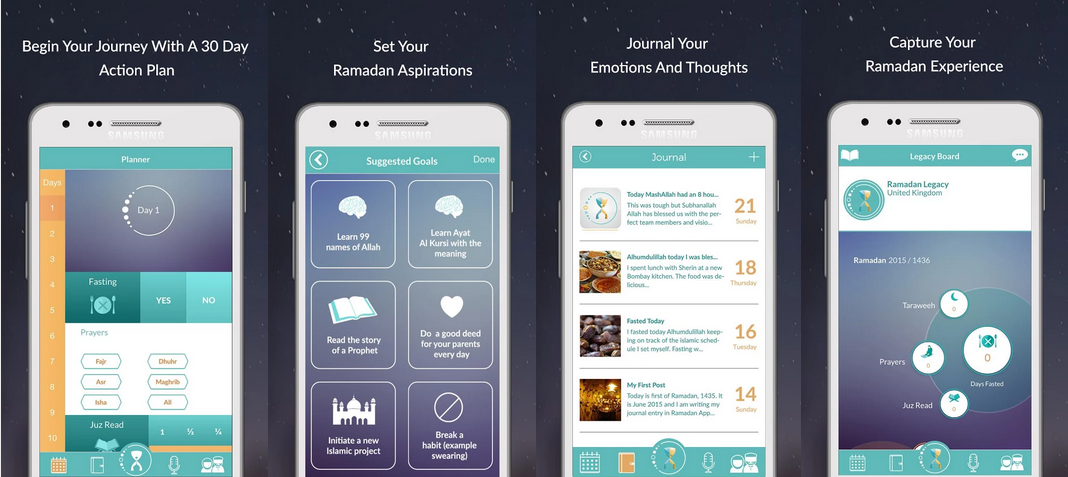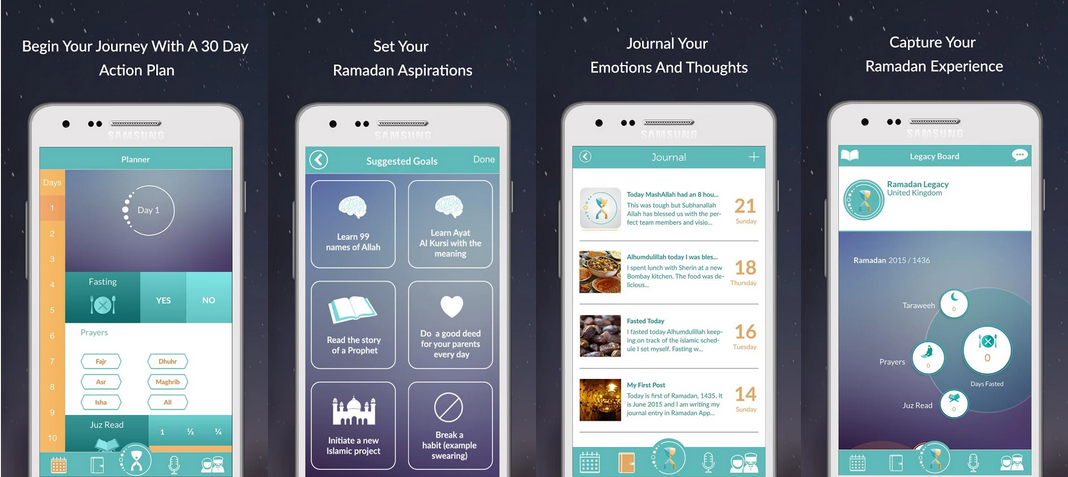 Available for iOS and Android.
This app is great for those who have just accepted Islam or, in general, for those who have a tough time maintaining good habits during the holy month.
It acts like a daily personal diary and a social networking site, all the while providing valuable insights on the month of Ramadan. Once signed up, you can set goals for the month, make daily entries of the day's achievements and set inspirational reminders to keep you going till the end of the month.
The app also has an excellent mini health e-guide, which details how to prepare Suhoor and Iftaar, what to eat and what not to eat during Ramadan and how to stay healthy during long fasts.
For daily learning, the app has a set Dua, Quranic verse, and Hadith for every day of the month, with an option, to mark if you have successfully learned it or not.
You can invite your friends to the app, share with them your daily achievements and use other's goals as inspiration for yourselves to become better Muslims and human beings in general.
9. MyFitnessPal: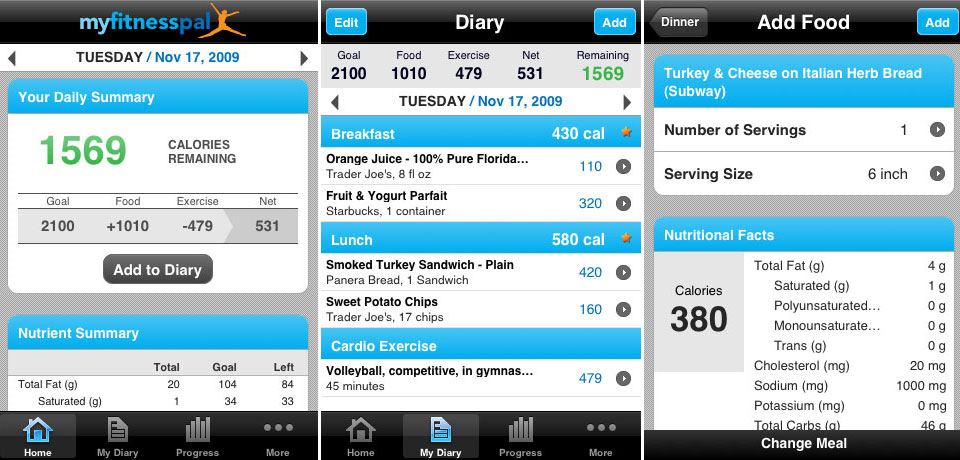 Available for iOS and Android.
The app is not directly related to the spiritual virtues of Ramadan, but it helps maintain physical health, which in turn helps us stay focused on the main goals of the blessed month.
While fasting for such long hours, we often forget to keep in check our healthy eating habits and binge on fried pakoras and chana chaats along with other high calorie food items when we break the fast at Iftaar. This is why despite abstaining from eating all day long, we actually have gained weight by the end of the month.
http://www.brandsynario.com/9-off-some-awfully-awesome-things-to-expect-in-ramadan-this-year/
To avoid putting your health at risk, MyFitnessPal is a great app. It helps you keep track of your daily calorie count and your physical activity to keep your diet in check and maintain weight. Alternatively, you can use your regular fitness app to maintain healthy habits during Ramadan.
Happy Fasting! Have a blessed Ramadan!
Stay tuned to Brandsynario for more updates.