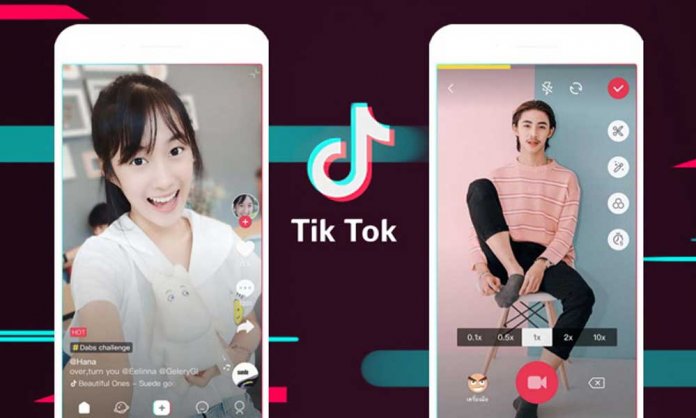 TikTok is getting out of control day after day as more and more users are hopping on the bandwagon.
In fact, it was found that more individuals had downloaded TikTok as compared to Instagram! However, due to the implementation of its new policy, the application is deleting accounts.
Users under the age of 13 or users who have put in the wrong birthdate in which they are being shown as under 13 are now locked out of their accounts. In order to access them, these users will have to provide proof of being 13+ by submitting ID documentation.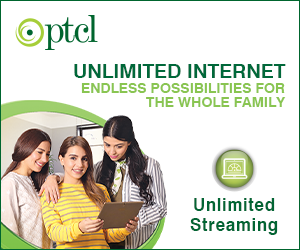 We're hearing that a few people are having trouble accessing TikTok today. If you typed the wrong birthday, head to the "Report a Problem" section of the app and provide confirmation that you're age 13 or older by submitting a copy of your government ID.

Not here. In the app.

— TikTok (@tiktok_us) February 27, 2019
TikTok had their policy revised as many parents were unhappy of their children's videos being shared on the social media platforms exposing their data.
Are our kids getting their videos back?! All I got was an email with a text attachment. How do I get videos from text? 😡

— Lisa Keane (@lisamp99) February 28, 2019
In a statement, they said:
Beginning today, this additional app experience now allows us to split users into age-appropriate TikTok environments, in line with FTC guidance for mixed audience apps.

The new environment for younger users does not permit the sharing of personal information, and it puts extensive limitations on content and user interaction. Both current and new TikTok users will be directed to the age-appropriate app experience, beginning today.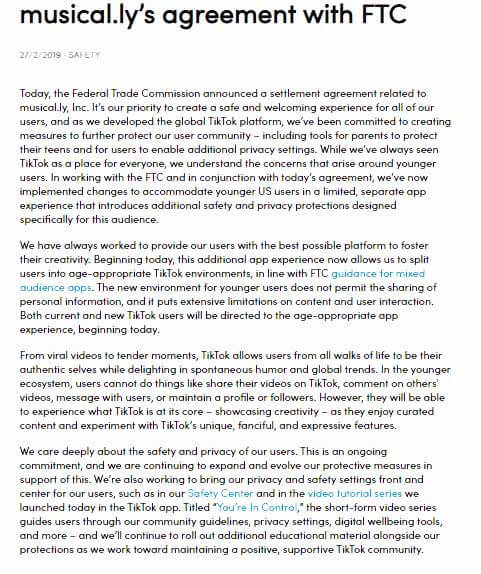 Social Media Reactions
Just an innocent question #TikTok toh banned nahi hoga na 😁😇😈😄

— Kashan Ali Khan (@itsKashanAli) February 27, 2019
Tiktok blamed for cultural degeneration. True to some extent maybe going by the look of things we witness the younger generation doing everyday!#tiktokban pic.twitter.com/tEX52ue0X4

— Mandeep Kohli (@MandeepKohli18) February 28, 2019
Yup. I filled it out hours ago I'm hoping tiktok gives me my account soon. Would be nice if I woke up tomorrow with it back since the day they messed up I woke up to not having it & After having really bad sleep paralysis right before lol

— ʟᴜʟᴜ ᴅʀᴇʏ (@medicateddumb) March 1, 2019
it must be ban with immediate effect as it's misleading our youths and distracting them from use their time for their better future.
how we imagine a better india if tik tok lets our childs wasting hours in making absurd and meaningless 15 sec clip !!!#tiktok #tiktokban

— Vinod Tripathi (@vinod_tripathi4) February 14, 2019
#TikTokBan I strongly agree with Tamil Nadu government. Their decision over banning #TikTok is correct. Go ahead & #TikTokBan

— Pawan shukla (@sirPSOffical) February 13, 2019
TikTok is shit..but a ban is too much.
If this gets banned, other potential victims can be #PUBG mobile, or even #YouTube
Here's my take on #TikTok
Retweet if you get this.#17megapixels #tiktokban #tamilnadu #FreedomOfSpeech #Chinese #freedom #PulwamaTerrorAttack pic.twitter.com/65gnvrR35i

— 17MegaPixels (@pixels_17) February 20, 2019
If any state government against to TikTok, i'm with the government…😂#TikTokBan stop this shit.

— Jugal Suthar (@Jugalvansh) February 13, 2019
No I can't do anything.. no followers or anything.. I can still see all the videos I've previously liked.. but I can't get one anyone's profile or search any usernames pic.twitter.com/KQHtvWLNMj

— ʟᴜʟᴜ ᴅʀᴇʏ (@medicateddumb) March 1, 2019
So many complain of bullying, hate, inappropriate vids on the app & facts show 80% of it came from users under 13. This is making the app a safer environment & theyre doing what FTC required them to do "remove all data of users 13 & younger". Get ready for other apps to follow.

— ItzVictoriazSecretz (@LoveLundy) March 1, 2019
Have something to add to the story? Share your thoughts with us in the comments below.
Stay tuned to Brandsynario for more news and updates.