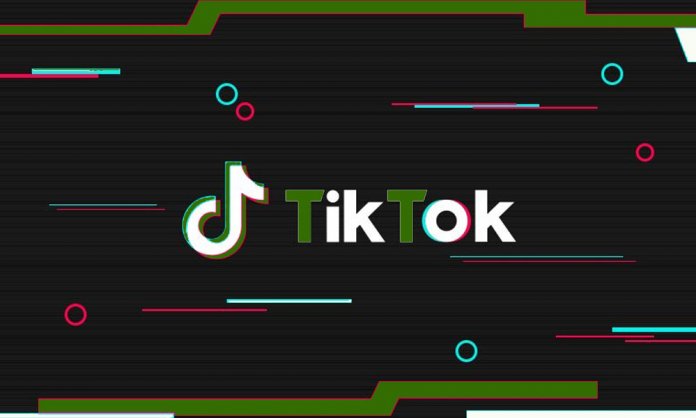 TikTok has started to touch the sky with soaring numbers as the user database is constantly increasing.
According to the latest reports by MoffettNathanson, TikTok is a direct threat to Snapchat, Vine, and even Twitter.
The application first launched in China in 2016 and since then it became vastly popular after purchasing a popular United States application by the name Muscal.ly which grew their audience by a massive 30 million.
Top 10 Countries with the Largest TikTok Database
Pakistan has made it to the list of being in the top 10 with the most TikTok users. However, you will be completely taken back when we tell you which country is dominating the first position and their number of users.
India – 119.3mn users
USA – 39.6mn users
Turkey – 28.4mn users
Russia – 24.3mn users
Mexico – 19.7mn users
Brazil – 18.4mn users
Pakistan – 11.8mn users
Saudi Arabia – 9.7mn users
France – 9.1mn users
Germany – 8.8mn users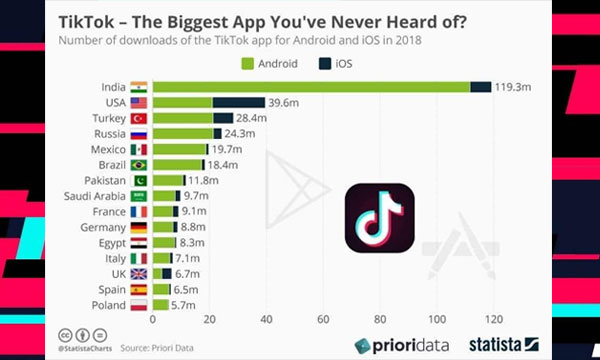 It is also to be noted that in all of these countries, the majority of the Tik Tok users are Android users compared to iOS users.
Now, according to the report, TikTok boasts 500 million monthly actives users, compared with Twitter's 326 million as per third quarter results. Though Snapchat does not disclose its monthly users, it is estimated that the application has about 186mn daily users.
TikTok ranked No. 4 worldwide in downloads across iOS and Google Play in 2018. It was the No. 1 most downloaded app last year globally on iOS.
Given its focus on teens, we believe TikTok can pose a threat to Snap's core user base. TikTok's ambitions appear large, especially after its parent company ByteDance raised $3 billion in funding in October 2018, counting Softbank as one of its investors. -MoffettNathanson's Michael Nathanson
On the other hand, TikTok's parent company ByteDance announced a new video platform called Duoshan in which videos disappear within 3 days which is similar to Snapchat and WeChat's features. As of now, it is just in China, the company may expand it later on.
Meanwhile, a Facebook spokesperson told CNBC that "the value of competition is to ensure that consumers have the choice of innovative and high-quality products and services, and that is exactly what we see in today's ecosystem."
Have anything to add to the story? Share your thoughts with us in the comments below.
Stay tuned to Brandsynario for more news and updates.