Paan ice cream might not be a new trend but it sure has gained more attention recently. A new pop-up in Karachi is now serving paan ice cream and netizens have lost their cool over the treat.
Paan is one of the most common treat consumed by people of all age groups. No wedding in Karachi is complete without a small paan cart where people often hop on to try different kinds. Previously, we came across a cart in India where the vendor was serving paan with a hot sizzling brownie. Meanwhile, it seems like paan is going to be the next IT ingredient in the upcoming recipes.
Read More: This Sizzling Brownie Paan Has Ruined Paan For Everyone
Paan ice cream 
The video was shared by a user on Facebook. The vendor, Ice Rollies located in Dolmen Mall, Clifton, Karachi, started with a frozen plate where rolled ice cream is usually mixed and rolled. He mixed the paan with heavy cream and mixed both until the texture was smooth. He then put some candy and drizzled a little caramel sauce. He moved on to make nice thin rolls and put them in a plastic cup.
Here's the video:
The appearance and colour changed drastically and no one at a first glance can judge if the ingredients of the ice cream contain paan and cream rather than a usual ice cream flavour.
Reactions
Reactions to such posts and videos are always looked forward to. People's views over such instances are often hilarious and have a twisted take. This video also came with a lot of reactions where most of the people shared their disgust with the flavour. Meanwhile, others couldn't wait to try it in person.
"Har cheez ka kachomar bana do bs,"  (make a mixture of literally everything) one user wrote.
"India MasterChef k 1st season me contestants ko ice cream ka new flavor invent kerne ko dia gaya to ek contestant ne pan ki ice cream banai or usi ne win kia.. ye ice cream dekh ker mujhy wo episode yad agai."  ( In masterchef contestants were asked to create a differently flavoured ice cream and once contestant created paan ice cream and he won. This reminded me of that ) another wrote.
"Inka bs chale yeh anday ki b ice cream bana den." (If they could, they would make an ice cream out of an egg). Well, we can't help but agree.
Read More: This Viral Cheese Paan Is Making People Question Their Existence 
Take a look at some more comments from the post.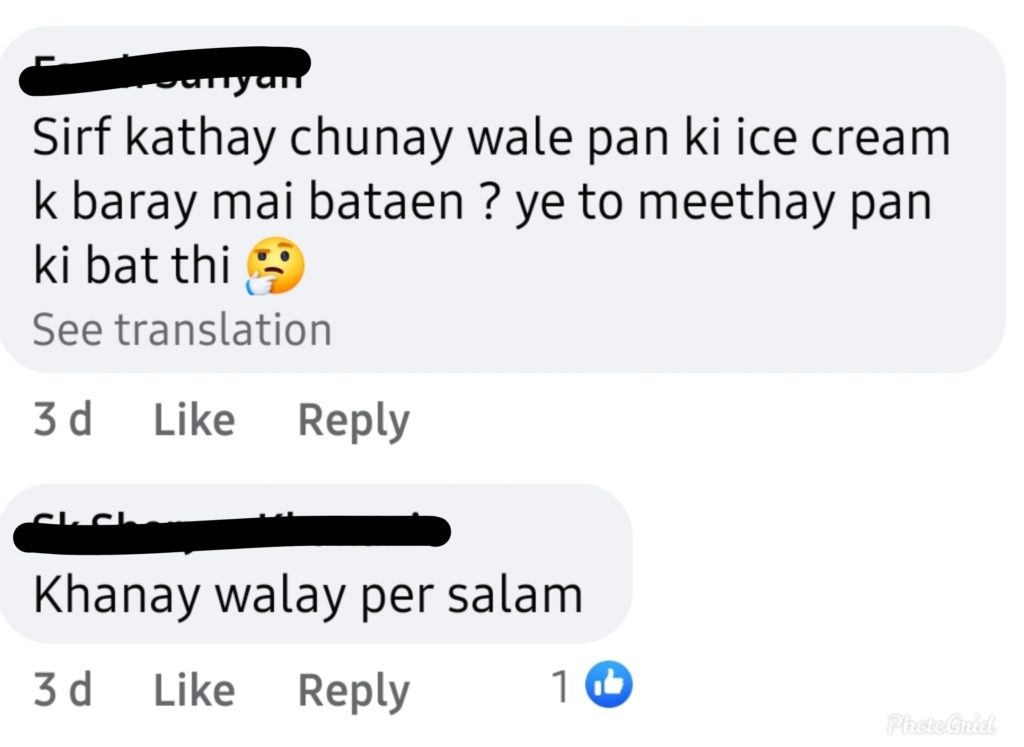 What are your thoughts on the unconventional ice cream flavour? Let us know in the comments below.
Stay tuned to Brandsynario for the latest news and updates.