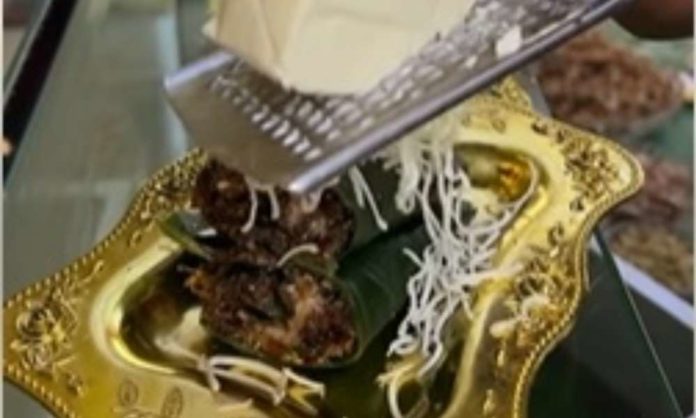 Paan is a traditional streetside food in the subcontinent which is loved and hated passionately – loved on chilly nights when there is a stall outside weddings and everyone devours one; hated, when pot-bellied uncles spit out paan-colored saliva with ultimate conviction on every corner. One red spit mark at a time, the world becomes dirtier. However, our love and hatred for paan aside, paan is being deeply tormented in India. Here's how:
The Video Going Viral on Social Media
There is a video going viral on social media in which a paan wala is making a special paan in his shop. The video will immediately make you want to throw your phone in a ditch or start fasting. Why? It's because it'll make you want to hate food when you imagine the taste combinations.
The video is going viral because someone thought it to be a great idea to add cheese in paan. From the looks of it, this looks like a mozzarella cheese cube that is being shredded onto a paan. Mozzarella already has a more strong, salty taste and to add that to paan is an abomination.
Why Is It Going Viral?
It's not going viral because it is a miraculous invention that will bring world peace. It is going viral because the combination is so disastrous and vomit-inducing that people are shocked. The comments are full of sarcasm, jokes, observations, and much more as people grapple with this viral video. Have a look at what all was said:
Read more: This Viral 'Pasta' Chips Recipe Is Definitely Worth Trying
The good ol' sarcasm:

Important realisations:

Wisdom shines through:

The vomit reaction says it all:

Stop Ruining Food
Combinations like maggie noodles with chocolate and paan with cheese need to be abolished. They need to be condemned more than the Panama case. These combinations ruin our childhood (and adult as well) favourite foods and make them into different perverted versions. Granted that not everyone has sophisticated taste buds, one can enjoy these horrifying combinations in the privacy of their homes.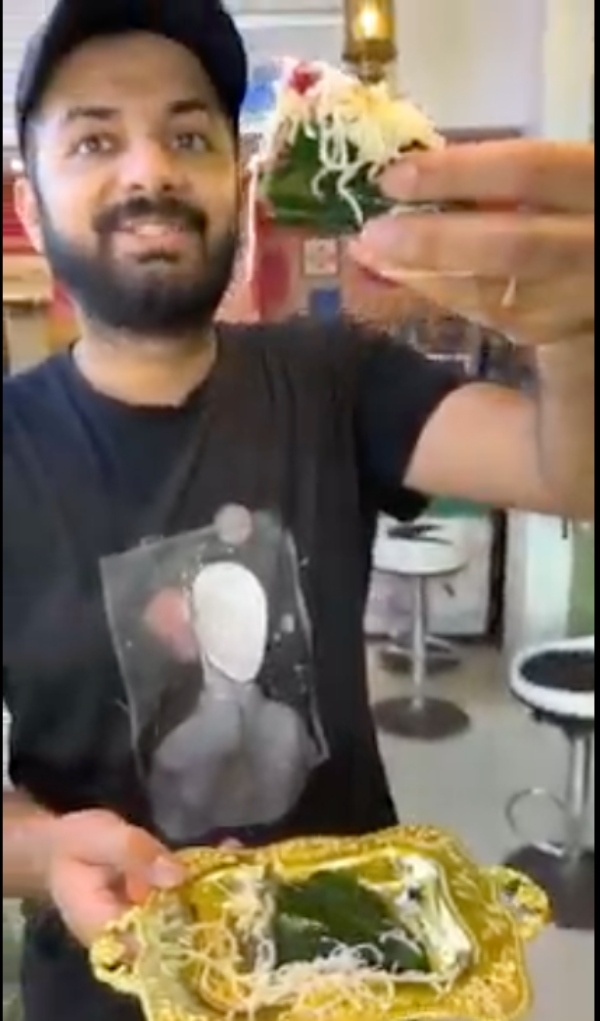 Why must they be made viral for everyone to have a bad day and nightmares? The comments under this video are proof enough that this virality is doing no one a favour!

Read more: Meera Jee's Latest Picture Goes Viral & Trolls Need To Show Some Respect
Stay tuned to Brandsynario for the latest news and updates.