With the arrival of the year, 2021; many tech enthusiasts and consumers are awaiting what the tech giants are yet to unveil this year. It is normal for leaks, and certain information is leaked accidentally on the internet even months before the manufacturer announces the gadget.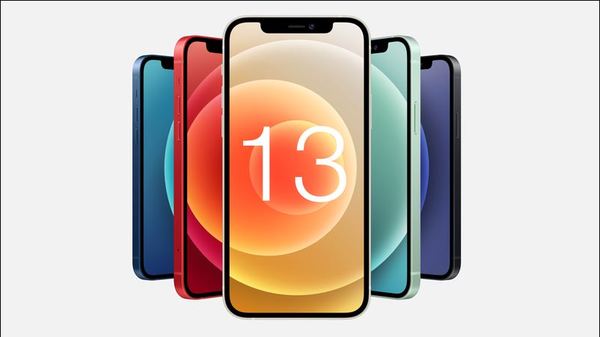 Last week, certain sources claimed to have found some of the most important details regarding the Samsung S series features, which gave too much information regarding the smartphone that has not even been announced.
What Is Up With Apple And The iPhone 13?
The iPhones are announced in the last quarter of the year, mostly between September and October, which is way too far from January as of yet, but details are already coming out. It has not even been 6 months since the last four iPhone models/variants for the year 2020-2021 were unveiled, and details regarding the new iPhones are already coming forth.
According to the rumors and leaks circulating on the internet, the next iPhone, which will probably be called the iPhone 13, will have a thinner notch but a thicker body. The rumor was shared by Mac Rumors, a platform dedicated to Apple-related news & updates who cited Mac Otakara for this specific rumor.
Another change that is to be expected in the new iPhone model and its variants will be the cameras. The lenses are expected to be covered by sapphire glass and will increase by 0.9mm as per the latest reports.
What Can We Say About The Authenticity of These Rumors or Leaks?
There is a lot of time for the next iPhones to release, and nothing is certain as of yet. Whether the information about these latest rumors and blogs are true can only be verified once Apple announces it themselves; however, one has to wait until around September for that annual Apple Event where Tim Cook unveils numerous updates and gadgets in the iOS ecosystem.
Last year, Apple decided not to include the charger with the latest iPhones, which led to a lot of public reaction, which shows the importance of the tech giant on the overall industry. The Apple event is one of the most anticipated events of the year. Every year, the event garners a lot of attention, coverage, and viewership from across the globe, along with that of Samsung, whose event-date was accidentally leaked recently.
Follow Brandsynario for more news & updates.