It has not even been a week since this year has started, and we have already started to hear about the new smartphones that are to be released this year. One of the most anticipated phones of the year includes the Samsung S21 range, the flagship smartphone range by Samsung, and is the most widely used one.
What Do The New Leaks Say?
As per the new leaks published by Evan Blass on Voice.com, many features of the Samsung Galaxy S21 range have been finalized and will be the key selling point.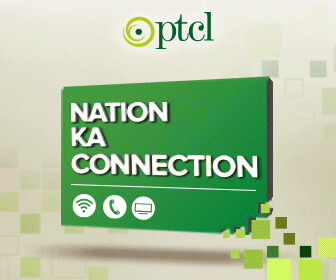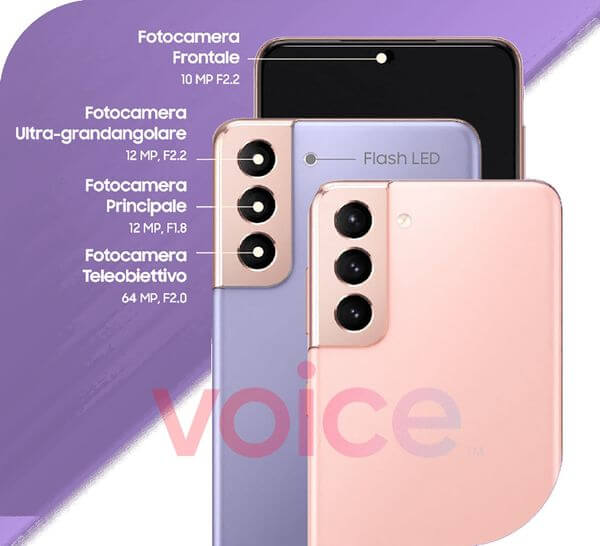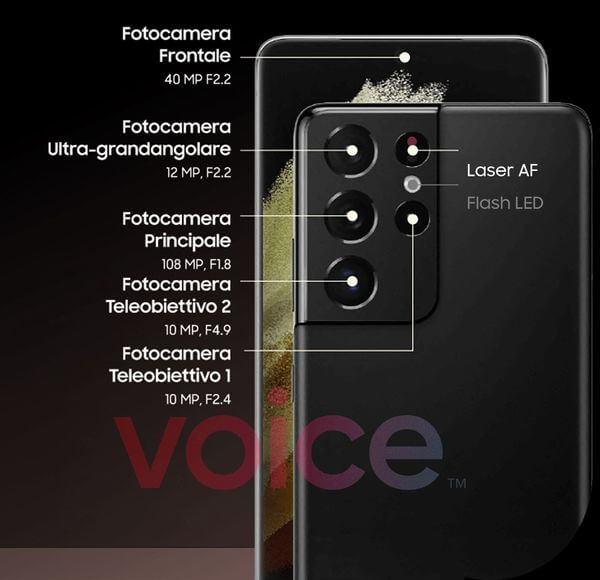 According to the leaks, both Samsung Galaxy S21 and S21+ will have the same camera configurations, whereas the Samsung S21 Ultra will have upgraded features.
The infographics that have leaked are in Italian, which has been translated below,
Galaxy S21 5G / S21 Plus 5G
Front-facing – 10MP f2.2
Ultrawide – 12MP f2.2
Primary – 12MP f1.8
Telephoto – 64MP f2.0
Galaxy S21 Ultra 5G
Front-facing – 40MP f2.2
Ultrawide – 12MP f2.2
Primary – 108MP f1.8
Telephoto 2 – 10MP f4.9
Telephoto 1 – 10MP f2.4
The camera designs hint towards the fact that the new Samsung Galaxy S21 range will most probably have multiple camera lenses, something that we have seen happening too often in smartphones for the past few years.
According to other reports, the Samsung Galaxy S21 Ultra will also have a stylus, which will make it easier for creatives and smartphone enthusiasts who prefer a stylus to opt for the Ultra version, which is expected to have a slightly larger screen.
Last year, several sources claimed that Samsung intends to end its Galaxy Note range, a flagship smartphone range that featured a stylus pen and was widely popular amongst the public for it. There were also reports about Samsung working on a new feature and technology expected to give Apple, its biggest competitor, tough competition.
Even though the official details about the phones are yet to be revealed by Samsung, many leaks have proved to be true in the past. It is normal for details to get leaked on the internet before a smartphone officially releases. Now, whether these leaks and infographics will be featured in the next phones or not can only be confirmed once Samsung finally makes it official on the phones' release.
Several sources claim that Samsung will be formally announcing the Galaxy S21 series on January 14th, 2021, which is only one week away.
Follow Brandsynario for more news and updates!