The 'fruit platter' of Kylie didn't know one day it would reach these heights of fame. As we stand, perhaps the fruit platter is the most famous thing Kylie has done as of late. The fruit platter that went viral in Pakistan, thanks to Minal Khan, is now being further utilized by others. This drama has become a marketing ploy for some, this is how: 
Read more: Love Magnum & Nail Polishes? There's A Surprise For You
Avari Towers
Avari Towers is a hotel brand and they found the best opportunity to get their name ahead in the game. Using the trending obsession with fruit platters and breakfast, they made their own post with a twist on it. They put together some of their best fruit platters and made a story for it. They're telling their customers that they can imagine being transported to another world with this kind of breakfast. Except, it's available right here for them and they don't need to travel to US to Kylie for it.
Have a look at their post:
View this post on Instagram
Burger King
Burger King is always ahead in this sort of piggyback marketing. It made a post about its usual whoppers and you might be wondering, how do whoppers fit into a breakfast-related thing? Well, they photoshopped some drinks and their whoppers onto the same table on which Kylie's platter was.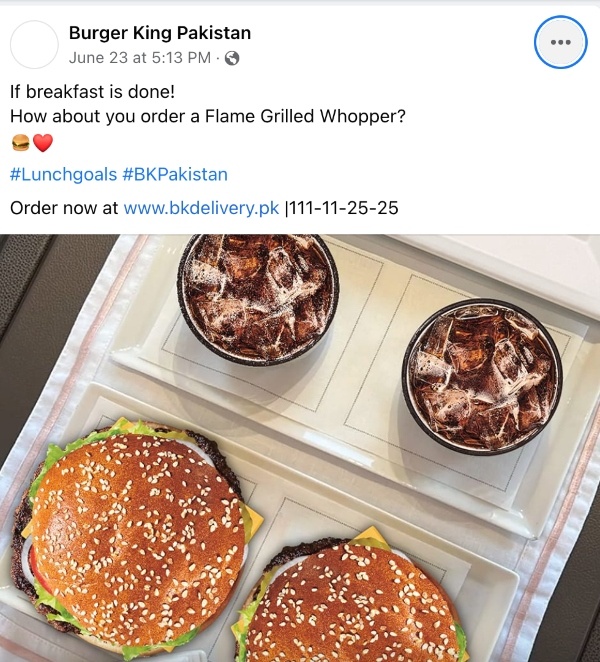 Their post suggests, that if breakfast ponderings are done, maybe we can move onto the whopper? That's a great deal and as we people say, mauke pe choka mara hai!

Sesky Perfumes
Another brand that knocked it out of the ballpark is Sesky Perfumes. This perfume brand in Pakistan, also saw the opportunity and seized it. They made an ad based on the viral fruit platter also and promoted their 'fruit burst' perfume' with it. Have a look:
View this post on Instagram
Truth be told, this is indeed a genius marketing ploy because it is through this that we found out about the perfume brand too! Piggyback marketing is often looked down upon but here's why it is still so popular: because it always works. There is always a new discovery or there are always greater sales and engagement.
Read more: Minal Khan Responds To Recent Controversy After 'Stealing' Kylie Jenner's Picture
Stay tuned to Brandsynario for the latest news and updates.