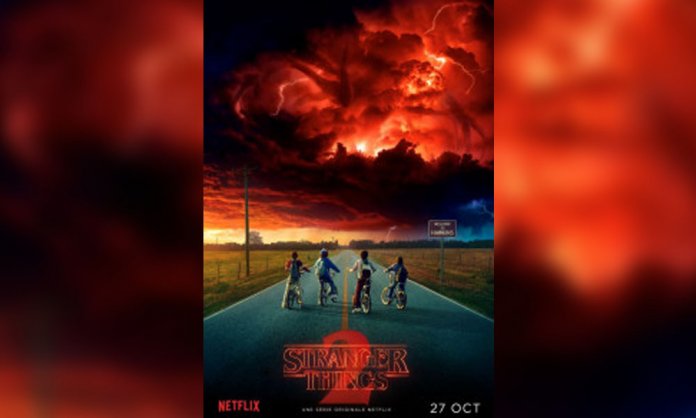 According to NME.com, production for Stranger Things 3 is well under way.
Fans of Netflix's hit TV show, Stranger Things, will be pleased to know that the series will soon return to our screens. With a release date likely to be either late 2018 or more likely, 2019.
David Harbour, who plays Hawkins in the show, stated in December 2017 that "fans probably won't get [season 3] until sometime in 2019" because directors, the Duffer Brothers, "need time" to write it.
It has also been revealed that the latest season will have an episode count of eight or nine. When talking to Glamour, executive producer, Shawn Levy stated that "the number of episodes will be dictated by the amount of story that excites us. We now know what is going to happen in season 3 to every character."
Pakistani Movie 'Wajood': Trailer, Release Date, Cast & Posters
Fans will be pleased to hear that the cast will very likely remain the same, with big names such as Millie Bobby Brown (Eleven) and Noah Schnapp (Will) taking centre stage. As stated by Cosmopolitan, the Duffer brothers have confirmed that we have not set seen the last of Eleven's sister, Kali, played by Linnea Berthelsen.
Speaking to THR, Matt Duffer (of the Duffer brothers) said, [The kids] are going to be almost a year older by the time we start shooting season 3.It forces the show to evolve and change, because the kids are changing."
Mickey Arthur Wishes Pakistan to Resume Full Home Cricket Schedule