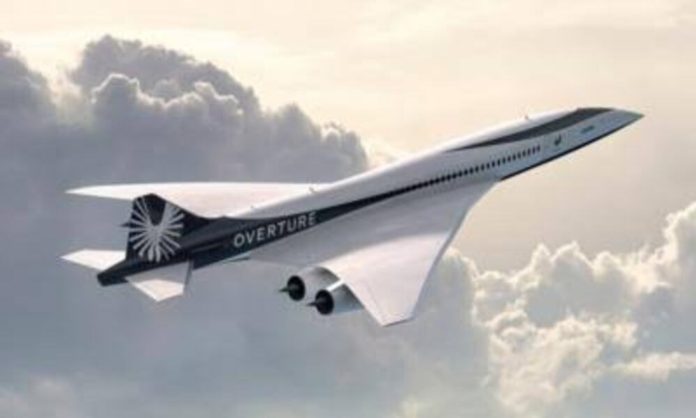 American start-up Boom Supersonic has unveiled its sleek new airliner. The design for the new plane, called Overture, was revealed at Farnborough Air Show in the UK this week. The Overture has been nicknamed 'Son of Concorde' after the Concorde. Which used to hold the record for being the world's fastest commercial plane before it was retired in 2003.
Airplane Route 
According to the details, the aeroplane will be able to fly passengers from the United Kingdom to the United States in just 3.5 hours. The jet features four engines, a new fuselage, and can fly at supersonic speeds of up to 1304 miles per hour. More than 600 routes have been planned for Overture across the globe. On a longer route, San Francisco to Tokyo in just 6 hours is also possible.
Specifically, the craft will cruise at Mach 1.7 over water and just under Mach 1 over land. Overture will also have fewer passenger seats than traditional aircraft – around 65-80 passengers
"Aviation has not seen a giant leap in decades," Boom founder and CEO Blake Scholl said in a statement. "Overture is revolutionary in its design, and it will fundamentally change how we think about distance." He added.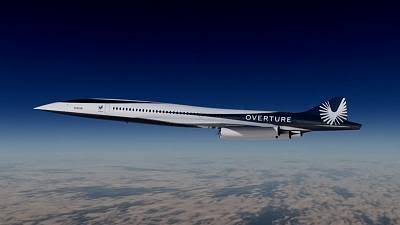 "Overture will make the world dramatically more accessible for tens of millions of passengers," Scholl said.
Read More: Is WEB 3.0 The Future Of The Internet?
The plane will start being made in 2024 but won't carry its first proper passengers until around 2029/2030.
Sustainability In Mind
One way the plane's design is unique is that it has been developed to emit net zero carbon. While flying on 100 per cent sustainable aviation fuel (SAF).
"Sustainability is woven into all aspects of Overture, from design and production to flight and end-of-life recycling," Boom Supersonic said in a statement
"From day one of the programmes, we decided that our three core design principles were, of course, speed, but also safety and, importantly, sustainability," said Savitt.
"And what we mean by sustainability is that we have to be able to operate this aircraft or allow our operators to run Overture at net zero carbon. Meanwhile, reducing the noise levels that you saw on Son of Concorde as well as for Boom itself to be net zero carbon, which we will be by 2025 as an organisation".
Read More: How Can Advertisers Reach Millennials Since They Do Not Watch TV?
Stay tuned to Brandsynario for the latest news and updates.