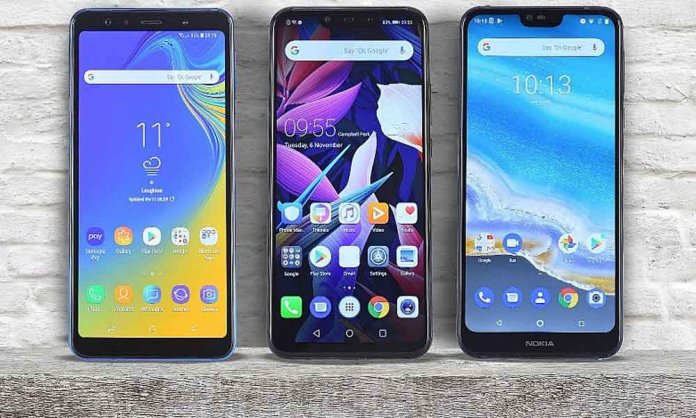 Top tech titans and mobile phone manufacturers Samsung, Huawei and Nokia have expressed their wish of starting manufacturing in Pakistan.
This decision comes after the government has decided to formulate the mobile phone manufacturing policy.
The reason why these brands want to start manufacturing here is due to lower wages compared to China, according to Business Recorder.
Pakistan Mobile Manufacturers and representatives of Federal Board of Revenue (FBR), Ministry of Information Technology and Telecom, Pakistan Telecommunication Authority (PTA) and EDB held a meeting on 31st January where this information was disclosed.
Furthermore, the representatives shared that if these brands invest in Pakistan, not only will they be investing in the economy, they will also bring in employment opportunities for hundreds.
The labor pay in China is very high, i.e., 5,000 (PKR 105,000) Yuan for unskilled and 20,000 (PKR 420,000) Yuan while rates are cheaper for labor and a dedicated skilled workforce is already present in Pakistan.
PTA Director Noman Khalid added that because of International Mobile Equipment Identity (IMEI) registration, the local manufacturing of mobile phones has increased in recent times.
Moreover, he added that the Ministry of Industries and Production (Moi&P) should formulate a policy with relevant stakeholders to encourage the local manufacturers.
According to Mansoor Khan, 23 companies are assembling mobile phones in Pakistan out of which 15 are in Azad Jammu and Kashmir mainly due to tax holiday offered to industry in AJK.
Have anything else to add to the story? Share your thoughts with us in the comments below.
Stay tuned to Brandsynario for more news and updates.
Source: Business Recorder