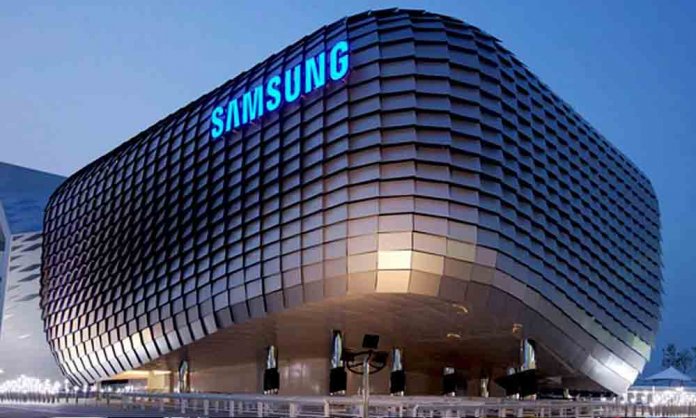 Samsung Electronics posted quarterly operating and net profits for the July-September on Wednesday.
The South Korean tech giant has recovered from a series of setbacks, including a humiliating recall and the jailing of its de facto chief, to post a series of record-breaking numbers.
The profits have been driven by its mighty semiconductor unit, which provides chips for its own devices as well as competitors including Apple.
But that run was coming to an end, Samsung signaled in a statement, saying that it expected "overall earnings across the company to decline" in the fourth quarter due to seasonal factors in the semiconductor market.
Going into 2019, "earnings are forecast to be weak for the first quarter" for the same reason, it added before business conditions improved.
For Q3 2018, Samsung reported operating profit of 17.6 trillion won ($15.4 billion), up 21 percent from a year ago and a record for any quarter.
Net profit also jumped 17.5 percent year-on-year to reach 13.1 trillion won for the July-September period, also a record, while sales rose 5.5 percent to 65.4 trillion won.
The figures — in line with estimates announced earlier this month — were "driven mainly by the continued strength of the memory (chip) business", Samsung said.
The unit dominates the global market and the firm has invested tens of billions of dollars each year to build and expand its factories.
It reported an operating profit of 13.6 trillion won, the second consecutive quarterly record, offsetting sagging profits at the mobile phone division.
Mobile handsets once contributed the lion's share of Samsung Electronics' overall sales and profit, but the unit reported a third-quarter operating profit of only 2.22 trillion won, down 33 percent year-on-year.
Margins were squeezed in the face of growing competition with archrival Apple for high-end devices, and Chinese firms churning out cheaper devices in the mid- and low-end segments, where Samsung said sales fell.
But investors welcomed the figures and the firm's share price was up 0.71 percent in morning trade on the Seoul stock market.
Pakistani Eatery Tempts Students to Get Discounts by Bunking Classes