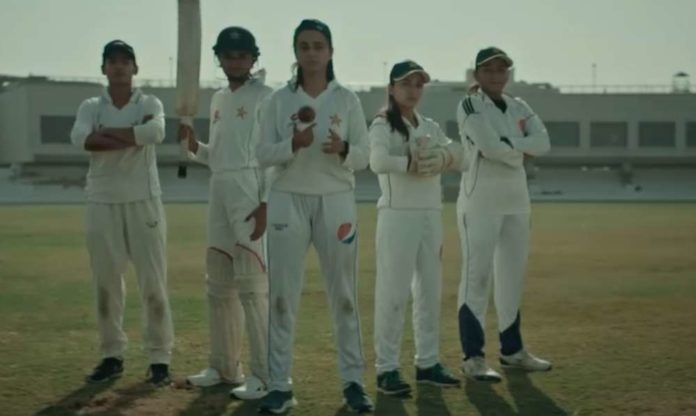 Following Pakistan's remarkable performance in the T20 world cup, Pepsi has released a video in order to pay tribute to the heroes of the Pakistan Cricket team.
Pakistan's Cricket And Pakistani's Enthusiasm 
The T20 world cup was nothing less than an emotional roller coaster ride for the Pakistanis. The Pakistani cricket team's winning streak was one of the main reasons which made everyone a fan of the cricket team. Every match played by the Pakistan cricket team was outstanding and even better than the last one. Moreover, the performance of the team in the semi-final was also exceptional. However, it was only hard luck that the team couldn't win the match.
Regardless, the enthusiasm of the team and the public was uncanny during this entire series. The fighting spirit, the vast screen displays, the gatherings, everything was made ten times more exciting given that this was the first time in a long time Pakistani's felt excited over their mutually shared love for cricket. The same enthusiasm and emotions are captured by Pepsi in their latest video, mirroring the same emotions everyone goes through as the team steps down in the ground.
Read More: T20 Semi-Final: Twitter Applauds Pakistan's Performance In The World Cup
Let's look at this tribute, which sure will make your patriotic blood gush through the veins.
It is celebrating the passion that lives in every Pakistani's heart. Indeed. The video was phrased with some of the most beautiful lines. One such line quoted,
"Only eleven people step on the ground, but two hundred and twenty million people play in the match. People who win the hearts of two hundred and twenty million people just by playing. In the name of those who are winning our hearts." 
Read More: From ICU To Making Half-century: Rizwan In Pak Vs. Aus Semi-final
The series might be over, but we shall be waiting for the next match, where we will be able to experience the same rush of emotions once again. Till then, we will wait for the team to make a fantastic comeback.
Read More: Karachi University Announces Scholarships For Pakistan T20 World Cup Squad
Pakistan's Achievements
Pakistan's cricket team's achievements also landed them a great educational opportunity. Karachi University announced scholarships for the entire T20 world cup squad to help them pursue a degree at the institute.
Did you like the tribute? Let us know in the comments below.
Stay tuned to Brandsynario for the latest news and updates.