Pakistan's remarkable victory against India and New Zealand has made the nation proud. Even though it is just a beginning, the celebrations are nowhere to stop. Recently Karachi University announced full paid scholarships for the Pakistani T20 squad.
Karachi University Scholarships
The announcement was made by the Vice-Chancellor Karachi University Professor Khalid Iraqi in a video statement. Prof. Khalid Iraqi further said that the Pakistan cricket team will also visit Karachi University. "The players will be able to get free education at University of Karachi," he added.
"Karachi University will bear all academic expenses of all members of the Pakistan T20 World Cup squad, including captain Babar Azam as well as wicketkeeper and batter Mohammad Rizwan if they opt to study at the university."
The former captain and current member of the T20 World Cup squad, Sarfraz Ahmed, is already studying at the university. Professor Khalid Iraqi mentioned.
Read More: Pakistan Cricket Team Clutches T20 Victory With Historic Win
India-New Zealand-Pakistan 
Pakistan's first match was held against its biggest rival and the second match was against New Zealand, who pulled out of the Pakistan tour last-minute amidst the alleged security threats. Both wins against the respective countries started a round of celebrations in Pakistan. Meanwhile, different brands offered huge discounts to celebrate the occasion. Karachi university offering scholarships to the cricketers is another chain in the events.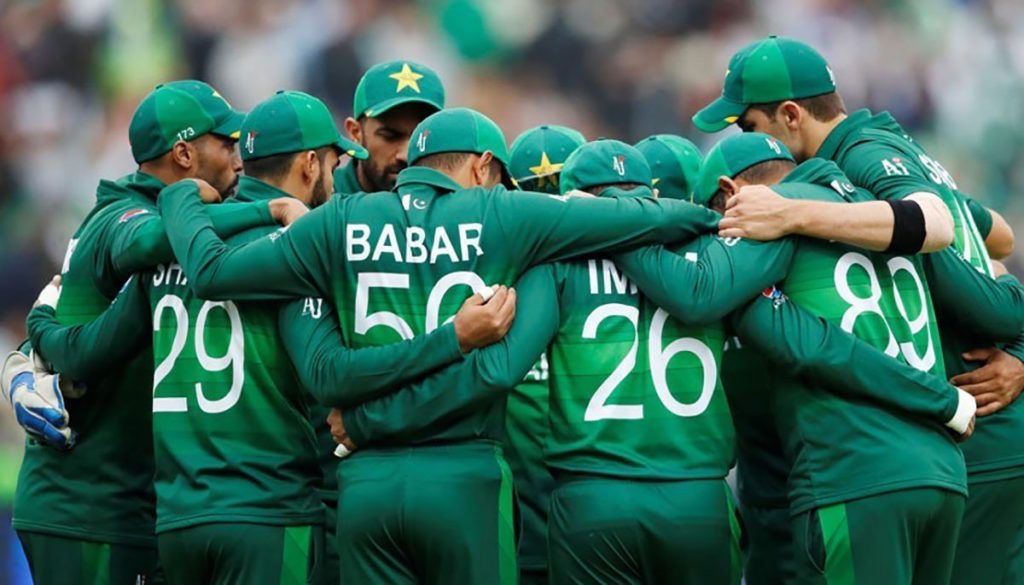 The next match of Pakistan is lined up against Afghanistan, which will be held today. Afghanistan's cricket team will be facing the green shirts, and the tension will be built up once again as both the team and the nation set their eyes on the T20 trophy.
Read More: T20 World Cup: Akshay Kumar Labeled 'Panauti' For Indian Cricket Team
The Last Match Recap
Boosted by their brilliant performance in the 10-wicket rout of arch-rivals India on Sunday, Rauf inspired the 2009 champions to victory in front of a boisterous Sharjah crowd comprising Pakistani ex-pats.
"I feel proud of myself after yesterday's performance. It was my dream to win a match for Pakistan and finally, a long wait came to an end," Haris said in an interview.
"Our plan is to give hundred percent. In T20Is, not every player performs, one or two players win you matches. In last match, Shaheen performed and now my performance helped Pakistan win, maybe someone else in the next match. It is how T20 cricket runs," he concluded.
Stay tuned to Brandsynario for the latest news and updates.