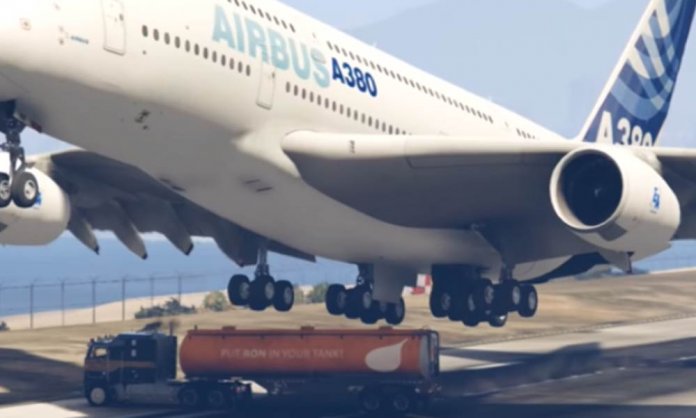 There is no doubt about how loved GTA is. As per 2017, a staggering US$58m per month revenue was generated from the GTA franchise in a year, from mid 2015 to mid 2016.
However, the reason for GTA being discussed in Pakistan today is not its amazing features or modes.
Education Minister Forbids Malala from Covering her Head if She Wants to Teach in Quebec
A Pakistani politician shared an animated clip from the video game, mistaking the clip for real footage, and the internet has been broken again.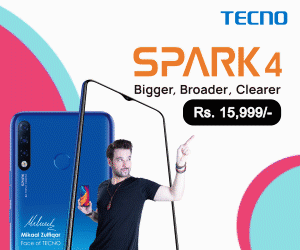 The politician Khurram Nawaz Gandapur, who is Secretary General of Pakistan's Awami Tehreek Party, took to Twitter to marvel at the amazing "narrow escape" of a jetliner landing over a tanker truck parked on a runway.
Here is the video clip:
He soon realized his folly and deleted his tweet. However, he was not fast enough to escape the speed of social media, so here is what he said: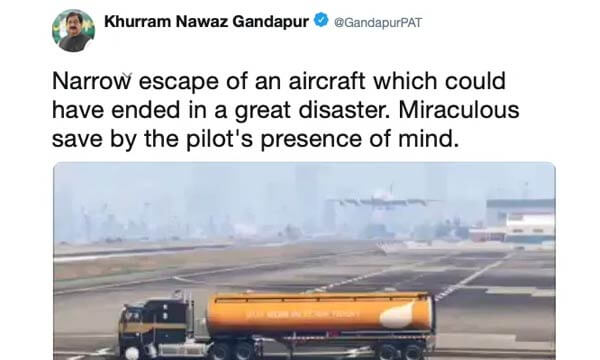 And so began the public's reaction to his mistake!
Lol we are now trending in rdankmemes. pic.twitter.com/DGEO5mSfJe

— Small Town Intellectual (@Zaishe57) July 9, 2019
The masses are clearly amused.
This is by far my favourite story of the day.
Pakistani politician things GTA5 footage is real and commends pilot 🤣🤣🤣🤣🤣 https://t.co/yg0mfAsgeU

— Lewisbakeronemoretime (@Lewisbakeronem1) July 9, 2019
Very relieved. LOL
Now everyone's laughing at ME for being horrified.
Glad to amuse the masses. 😂

— Catherine Perry. (@CatPurry9) July 10, 2019
Some are using it as a chance to be reminded to think before one speaks/tweets.
"Just days after a Pakistani politician put out a Facebook Live press conference with the cat filter on and another incident in which a news anchor thought Apple Inc was a fruit selling company, yet another Pakistani politician out there is reminding us to think before we tweet"

— Hassan Hassan (@hxhassan) July 10, 2019
Many are using it as an opportunity to take a dig at Pakistan's intellect, implying that Pakistanis elect such politicians because the nations itself lacks intelligence.
A Pakistani politician watched a GTA V video and thought it was real footage… People our countries depend on, in a nutshell.

— Danierutu #16 (@its_danieru_san) July 9, 2019
Warning Label should be on the ballot papers around the world 😂👇#USA #LabourSimplyUnelectable

"A Pakistani politician had shared an animated clip from Grand Theft Auto 5, a video game" https://t.co/exI6uHeQuj

— Checker (@surferchecker) July 9, 2019
Needless to say, it has made for some great laughing stock for not just Pakistanis but for netizens all around the globe.
What do you think about it? Can we spare the Pakistani politician, considering it as 'human error'?
Let us know in the comments.
Stay tuned to Brandsynario for more updates.