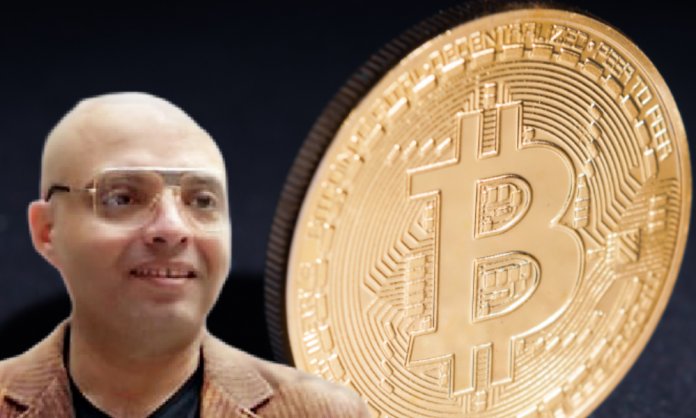 Bilal Khalid, a Pakistani man living in the United Kingdom has claimed to be the founder of the popular cryptocurrency Bitcoin.
Before everyone had assumed that the creator of Bitcoin is Satoshi Nakamoto, however, no one knows what Nakamoto looks like and if it is a real name or an alias.
Not only has Nakatomo created and founded Bitcoin, he/she also has a HUGE reserve of coins believed to be valued at $10 billion.
Bilal was a resident of Rawalpindi and has legally changed his name to James Caan as per a domain registry shared by him for theBCCI.net.
He has studied from Al-Khair University in Pakistan and has taken many courses from renowned universities including Yale, Duke, and the University of California-Irvine.
The reveal blogs are very extensive and share information as to how he created bitcoin using blockchain. According to the blog, he had 980,000 Bitcoins which as of right now are worth 10,037,062,000.00 USD.
If he still had all of the coins, it would have made him the richest Paksitani in the world. He claims to have regretted giving up on the cryptocurrency.
On December 17, 2017, Bitcoin reached its historical peak value of $19,783.06, meaning my 980,000 bitcoins would have been worth more than $19 billion – $19,387,398,800 to be precise.

To this day, the memory of recalling all this information is very painful. I could not forgive myself all these years. Now, the very reason I left Bitcoin is the reason for my comeback as I have accepted the truth and will try to make Bitcoin better.
Bitcoin Halal or Haram: Islamic Scholar Finally Breaks Silence!
The satoshinrh.com blog also reads about Agha Hasan Abedi, founder of United Bank Limited (UBL).
It all began in my childhood when I heard stories from my father about Agha Hasan Abedi, who founded United Bank Limited (UBL) in 1959. My father was a banker himself who worked at UBL for 27 years.

He told me about how Abedi changed the banking industry forever. When Pakistan nationalised banking in 1972, Abedi founded the Bank of Credit and Commerce International (BCCI). At one time, BCCI was the world's seventh-largest bank.

More than 1 million investors were affected when the Bank of England closed down BCCI in 1991 because of money laundering, bribery, smuggling, and related scandals.

I learned how unfair BCCI's demise had actually been and that its ending had been in the hands of brutal and dirty corporate world policies and general underhanded politics.

Later in life, I realized there were some individuals within BCCI whose malfunctioned practices brought the whole bank down.
TikTok's New Hashtag Challenge Plus Now Offers In-App Purchases!
He further shares why he selected Satoshi Nakamoto as his alias name.
At the time I created my alias Satoshi Nakamoto, I was paranoid of my real name as I thought it was synonymous with bad luck.

For example, the university I enrolled in to complete my master's ended up having government accreditation issues.

I felt more fortunate with my nickname at home, which was Shaikho. It was derived from Mughal Emperor Jahangir's nickname Shekhu that was given to him by his mother, wife of Akbar the Great.

In 1607, Jahangir founded what is now the city of Shekhupura in the Pakistani province of Punjab. Different spellings of the same name occur when variations are created in translations among languages.
At last, under the heading of Fulfilling my Promises, he writes:
I am from Pakistan.  I reside in the UK.  I have never resided in the U.S.

I was graduated from Al-Khair University in Pakistan. I took online courses from Yale in financial management, from Duke in behavioral finance, and from the University of California-Irvine in project management.

My birth name is Bilal Khalid.  I used that name to register the domain name theBCCI.net on the 18th of November 2008.  I've since changed my legal forename and surname to James Caan.

I updated my name on the domain registration of theBCCI.net since only the owner of the domain can make such a change.  But it is impossible for anyone to change the domain name itself or the date on which it was registered.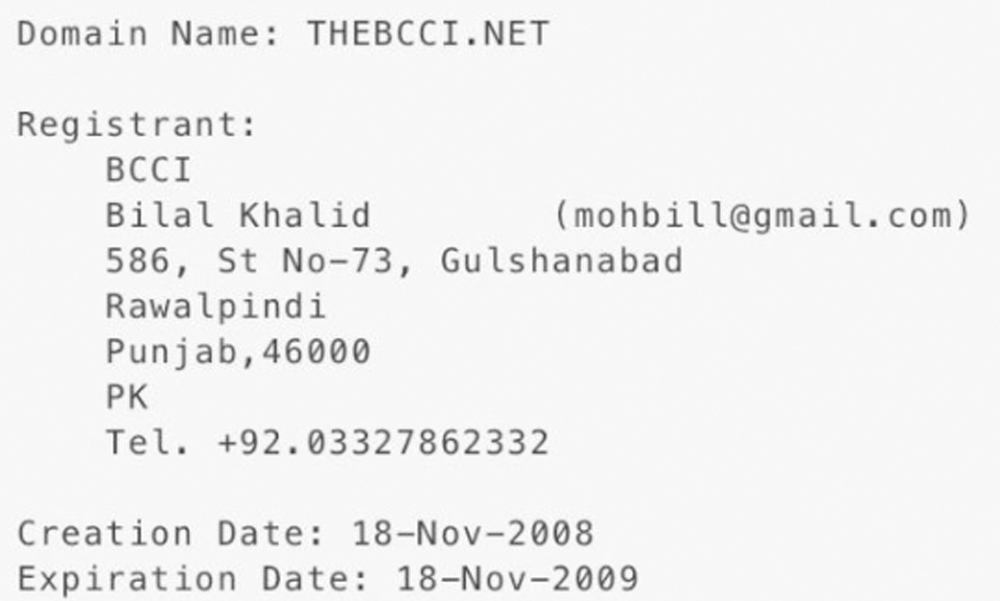 He ends the note with the following; "My full legal name is James Bilal Khalid Caan. But I will forever be known as Satoshi Nakamoto."
Stay tuned to Brandsynario for more news and updates.