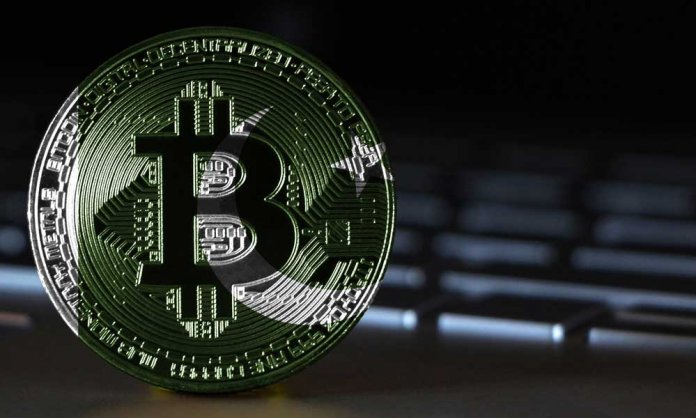 There is news in the air that Pakistan might finally make Bitcoin trade legal.
However, Pakistan's Finance Minister Asad Umar has denied the claims of the legalization and said the rumors are not true as per TechJuice.
Several countries in the world have accepted the crypto-currency while many have declared it illegal.
Asad Umar was said to have been considering giving the green signal to the government of whether or not Bitcoin trade should be allowed in a report by Business Recorder (BR).
Bitcoin Halal or Haram: Islamic Scholar Finally Breaks Silence!
On the other hand, in order for the blockchain to be legalized, a minimum of 5,000 coins is required to be registered.
After the coins have been registered, they will be classified as 'investment' along with all net gains (which will be taxed). This will establish a national task force to monitor the flow of all crypto-transactions and will help bring this form of business as a formal tax regime.
Reportedly by BR, Asad Umar had taken in to notice about crypto-currencies being used for tax evasions. Sources have shared with Business Recorder that one of the top intelligence agencies has given the minister some recommendations for the way forward.
Irrespective of the option GoP adopts, ie, declaring crypto-currencies as legal or illegal, a robust oversight mechanism (mapping, investigation, and prosecution) will have to be put in place as soon as possible – Intelligence Agency
As of now, it has also been reported that there are approximately 5,000 individuals involved in this kind of exchange through illegal activities. They are scattered in over 100 cities and are growing in numbers by up to 400% per year.
Furthermore, the report claims that the finance minister has reportedly asked for relevant ministries and departments to sensitize the issue until desired results are archived. The following recommendations (way forwards)  have been suggested:
 Declare Crypto-Currency Legal
Registration of Crypto-currency exchanges and individuals
Classification of Cryptocurrencies
Develop a virtual currency strategy
Monitor all crypto-currency actions
FATF report and guidance
Have something to add? Share it with us in the comments below.
Stay tuned to Brandsynario for more news and updates.