We want to see Pakistan excel in a number of avenues. Unfortunately, we usually come across news such as the Minar-e-Pakistan incident or the Noor Mukadam case. Amidst such traumatizing times, when the Pakistani athletes make you proud, we want to acknowledge their efforts more than ever. But is this what we should make Talha Talib, the weightlifter, and Shehroze Kashif, mountain climber suffer through?
Read More: Things To Know About Talha Talib, Pakistani Weightlifter In Olympics
Scam calls
We are all aware of the scam calls (most of us have even received them) that tell you about how you can claim huge prizes. But for us, they are random calls where the con artists tell you that our bank data needs updating. While some people still fall for these scams, others have become used to it and just put the receiver down. In the case of these two Pakistani athletes, it was a different form of the scam; it was a targetted scam.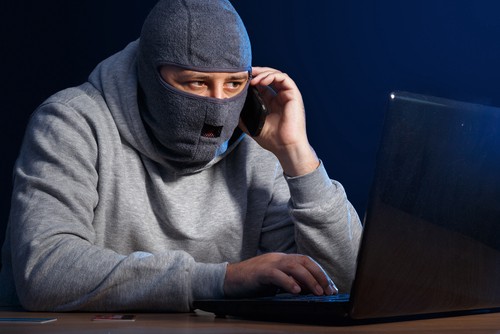 People claiming to be government officials contacted these two Pakistani athletes. The scammers told them that as part of the government acknowledging the efforts, the athletes were eligible for a prize. To receive it, however, the athletes will have to submit some cash.
Talha Talib & Shehroze Kashif
The Olympic athlete who got 5th position and is the gold medalist of the 2016 Commonwealth Young Weighlifting Championship 2016 was asked for more than PKR 300,000. Meanwhile, Shehroze Kashif, the youngest mountain climber to summit Everest was asked for PKR 285,000. Athletes were informed that after submitting the money, they would get a car.
Considering that the scammers pretended to be the personal staff of a certain federal minister, there was no chance to doubt the calls.
Read More: This 19-Year-Old Boy Becomes Youngest Pakistani to Climb Everest
Complaints filed
After the scam, the fathers of both athletes decided to take action against the scammers. Both had a different way to go about it but hopefully, both their ways will yield results. Talha Talib's father took the route of the Pakistan Citizen Portal started by the Prime Minister. Meanwhile, the father of Shehroze Kashif filed a complaint about fraud with the Federal Investigation Agency (FIA).
Will the investigation lead to the actual discovery of criminals? Will such gangs be caught who are able to prey on those unaware of the voice phishing tactics? Only the authorities can answer these questions.
Stay tuned to Brandsynario for the latest news and updates!