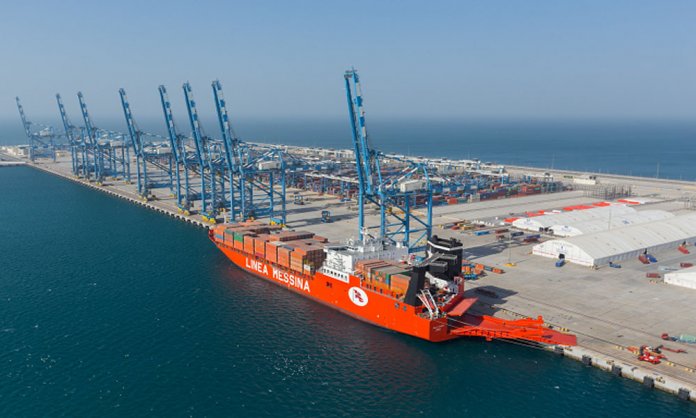 Pakistan is going to become home to the world's third largest oil refinery after Saudi Minister for Petroleum and Energy Khalid Bin Abdul Aziz confirmed the establishment of an oil refinery at the cost of $10 billion in Gwadar on Sunday.
Saudi Crown Prince Muhammad bin Salman will visit  Pakistan in February to sign this agreement that will make Saudi Arabia a major partner in CPEC, according to the Saudi Minister. He added that the Kingdom is willing to invest in other sectors as well.
As reported by Radio Pakistan, a Saudi delegation headed by Khalid Bin Abdul Aziz inspected the proposed site for the oil refinery on Saturday after they were received in Gwadar by Ghulam Sawar Khan, Federal Minister for Petroleum and Natural Resources.
Chief Executive Officer of Aramco Associated Company Al Buainain Ibrahim Qassim was also along with the delegation.
During his visit to the site The Saudi Energy Minister told reporters in Gwadar:
Saudi Arabia wants to make Pakistan's economic development stable through establishing an oil refinery and partnership with Pakistan in the China-Pakistan Economic Corridor.
The deep seaport city of Gwadar, situated in the southwestern province of Baluchistan, is the center of China's $60 billion investment, as part of the China-Pakistan Economic Corridor CPEC.
Pakistan Petroleum Minister, Ghulam Sarwar Khan said:
With setting up of an oil refinery in Gwadar, Saudi Arabia will become an important partner in CPEC.
Pakistan has secured many economic-assistance packages from China, Saudi Arabia and the United Arab Emirates (U.A.E.) since Imran Khan became the Prime Minister after the General Elections of 2018.
The establishment of the world's third largest oil refinery in Pakistan by Saudi Arabia will further enhance the bilateral relationships between the two countries. It will help Pakistan to boost its declining economy as the country need investments and other financial support to combat the current account deficit caused partly by rising oil prices.
Stay tuned to Brandsynario for more updates and news!