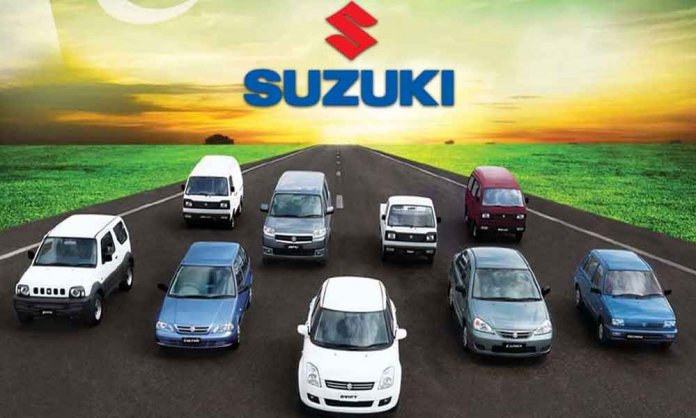 New entrants in Pakistan's automobile industry have severely resisted the government's willingness to allow Pak Suzuki tax exemptions under the auto policy (2016-2021).
After introducing the new auto policy, French automobile manufacturer Renault and South Korean companies like Kia and Hyundai, have announced their interest in setting up vehicle assembly plants in Pakistan.
Last month, Volkswagen also signed an agreement with a car dealer to start operations in Pakistan. These new entrants, plan to invest almost $3 Billion in Pakistan for producing various vehicles, ranging from cars to trucks.
Pak Suzuki was exempted from taxation, under the Greenfield investment category by the previous government. However, the government was reluctant to receive fresh investment from the company, refusing to treat the automobile giant as a new entrant.
That has changed now as the PTI administration seems to show a lot of interest due to the pressure by the Japanese government and is willing to offer incentives as well.
Officials close to the development, Adviser to PM on commerce, industries, and investment Abdul Razaq Dawood have played a major role in convincing Imran Khan that Pak Suzuki should be treated under the Greenfield investment category.
If the Pakistan government does, in fact, do that, it is expected to receive almost $450 million worth of investment in return.
Officials have been critical of the adviser, stating that his view will encourage Pak Suzuki's investment in the country but will hinder and disturb new entrants, as they would want the same privileges as the local brand.
Currently, three dominant Japanese manufacturers are functioning in Pakistan:
Pak Suzuki
Indus Motors
Honda Atlas
These automotive companies have a monopoly in the country, but they are also using technology that is obsolete and vehicle quality is poor.
The representatives of the new entrants also held a meeting this week with the Ministry of Industry and Production and raised the issue of allowing Pak Suzuki to invest under Greenfield category.
They raised serious concerns and protested against the way Pak Suzuki is being treated, and feared that it would disrupt their investment plans.
The new entrants also demanded that Suzuki should not be given the status of a new entrant and that import of used vehicles should also be banned.
The PMLN government had approved the automobile policy in order to break the monopoly of the 3 Japanese giants.
The Board of Investment (BOI) had refused tax exemptions for manufacturers such as Pak Suzuki and had also shown no interest in omitting the auto policy in any way.
We have yet to see what the future holds for Pak Suzuki and the new players into the automotive industry.
Stay tuned to Brandsynario for more Updates!