The Coke Studio's latest release 'Tu Jhoom' is making public jhoom over the melodic voices of Abida Parveen and Naseebo Lal. However, the case is not the same with co-producer Xulfi. As he has been sent a notice of 100 million PKR by Nirmala Maghani over plagiarism claims.
The Notice 
The notice about the copyright claims of the Tu Jhoom audio states the following.
"My client (Nirmala Maghani) on June 14, 2021, sent her compositions including the composition of Tu Mera Ranjha to you on your mobile. The audio was shared through WhatsApp messenger which all were in the form of voice notes," the notice reads.
"That as per the copyright laws you don't have the right to telecast/broadcast or upload on YouTube the said song. Unless you have obtained permission from my client as it's made based on notes and composition of my client."
"That you are hereby instructed that you should apply [for] and obtain permission or license from my client and unless said is granted to you please remove the song from every social media website, YouTube and from [the] album of Coke Studio 14 as it is infringing upon the rights of my client."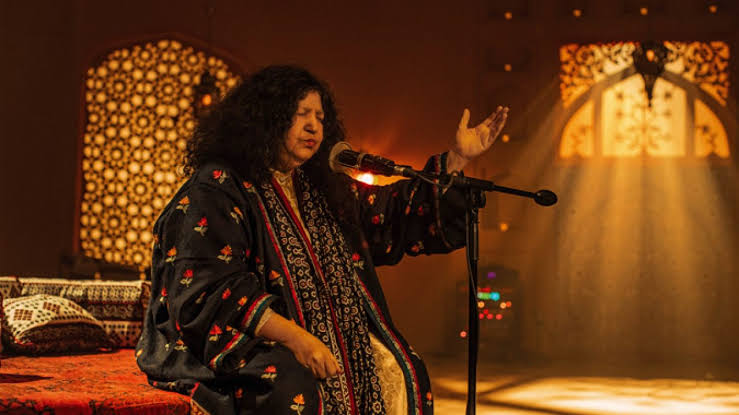 Read More: Coke Studio 2021: Xulfi Jabbar Takes Over & Pakistanis Have A Lot To Say
Xulfi Responds 
In response to the legal notice, Xulfi has released a statement. The statement was released by an official channel. The company which he co-founded for Coke studio.
"We have received a notice last evening. Our legal team will respond to it through the correct channels in due course. As such, we are constrained to limit our responses in deference to the legal process initiated by Ms Maghani," the statement read.
Read More: Coke Studio Welcomes West Indies Cricket Team With Largest Skyline Led Display
About Nirmala Maghani
Nirmala Maghani is an upcoming folk singer from interior Sindh. She claims that she sent the compositions of 'Tu Mera Ranjha' back in June 2021 in hopes to get her big break but Xulfi did not respond to her.
Maghani also claimed that she sent a sample to Xulfi to get a slot as featuring artist in CS 14. However, she was shocked to hear Tu Jhoom as that was one of the melodies she had sent which have been used in the song without any acknowledgement.
Stay tuned to Brandsynario for the latest news and updates.