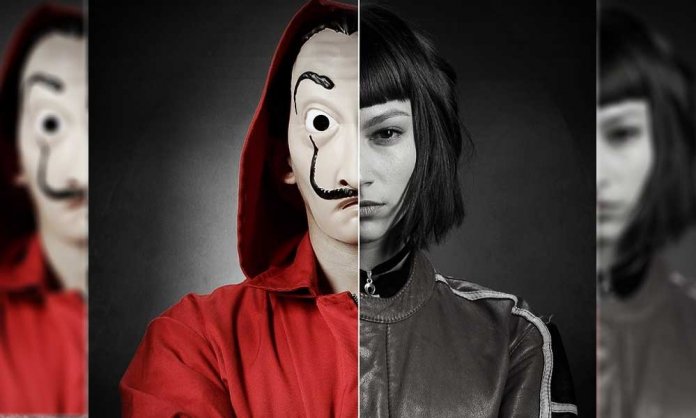 Netflix shows have won the hearts of fans countless times, Money Heist is one of those shows that has time and time again proven its success.
This time around, Money Heist Season 3 featured a plot revolving around Paksitani hackers and social media just lost it!
Let's rewind to the story a little.
SPOILER ALERT!! – DO NOT READ AHEAD IF YOU WANT TO BE SPARED.
Season 3 was heartbreaking, but… exciting at the same time! It was emotional as Rio (Miguel Herrán) was captured by the police in the first episode. But, excitement followed as the remaining members of the gang reunite to bust him out!
Domestic Abuse Allegations on Mohsin Abbas Haider – What Does the Law Say About it?
What really caught our attention was episode number 2 when the storyline introduces Islamabad-based hackers! It was then revealed a group of 65 highly-intelligent members is helping the Professor (Álvaro Morte) track the data he and his team needs to fight the war.
Tokyo (Úrsula Corberó) narrates as we see a group of people engrossed in their laptops.
With money to invest in R&D, you can achieve wonderful things. 3 weeks prior to the heist, we were inside both the CNI's and the police's mobile phone apps like WhatsApp.
We can activate their microphones, cameras, and GPS. It took less than an hour to take over the defense staff's telecommunications. The work Rio used to do was now done by 65 Pakistanis. They are geniuses, thanks to them, we had access to everything.
This was all that was needed to pump adrenaline into Pakistanis and then in no time, social media lost its mind, celebrating the recognition of Pakistanis being geniuses and highly-skilled.
World's Most Admired People of 2019: PM Imran Khan & Malala Make it to the List!
lol pakistani hackers helping professor hack into systems in money heist 3, love this pakistan zindabad 🇵🇰😂#MoneyHeist3

— Anas Tipu (@teepusahab) July 19, 2019
Pakistan made it into #MoneyHeist The genius computer scientists from Islamabad. Thank you for acknowledging the talent Professor. 🤣 #LaCasaDePapel3

— Hamza (@hamza_azhar) July 20, 2019
So guys Pakistan made it to the money heist 3 and made the heist possible. Proud Pakistani 🇵🇰#LaCasaDePapel3#MoneyHeist

— Mirزa Saحab 🇵🇰 (@imMuhammadAsjad) July 19, 2019
Some still could not believe what had happened!
Looooool didn't expect Pakistan to be mentioned in Money Heist

— chandi (@18k9ff) July 19, 2019
What do you think about it? Share your thoughts with us in the comments below.
Stay tuned for more news and updates.
Imran Khan's Unique Gift for Donald Trump is Definitely One in a Million!