The last week had been significantly happening for the Pakistani showbiz and gossip news as a video scandal between famous TikToker Hareem Shah and controversial cleric Abdul Qavi also referred to as Mufti Qavi, surfaced on the internet.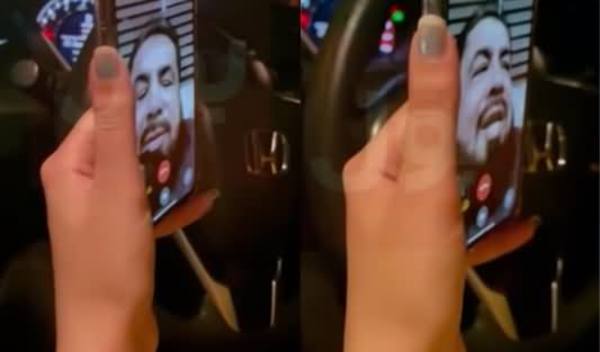 What Are The Latest Updates Regarding The Fiasco?
As per the latest news and updates, Mufti Abdul Qavi has been stripped of his title of "Mufti" and would be undergoing psychiatric treatment. The announcement came from his uncle, Abdul Wahid Nadeem, who revealed this news at a press conference on Friday.
Abdul Wahid Nadeem, the uncle of Abdul Qavi, said that they are a respectable religious family involved in spiritual teachings through Darul Uloom Obaidia in Multan and Abdul Qavi's actions and his controversies bring shame to the name and respect of his family.
He expressed that the media have manipulated Abdul Qavi in the past for ratings and attention. The cleric became famous after his interactions with the late social media personality, Qandeel Baloch, who was murdered by her brother, which was termed as an honor killing.
Abdul Qavi is now undergoing psychiatric treatment and has been stripped of his titles of "Mufti" because his actions do not reflect the ways of a respectable religious cleric, his uncle further said.
The Scandal Became The Most Talked-About News In The Past Week:
The scandal had been brewing for a long time. Last year, in October, Mufti Qavi had been caught speaking to Hareem Shah in a recorded phone call that was deemed as indecent by certain people. That phone call caused him to defend himself.
Last week, a video of Hareem Shah was leaked on the internet in which she can be seen slapping Abdul Qavi, who was sitting on a bed scrolling through his phone. Hareem Shah later confirmed that the woman in the video was her and the slap was a reaction to his indecent comments.
After Mufti Qavi defended himself on Geo News, Hareem Shah leaked recordings of Abdul Qavi's video call. He can be seen passing obscene remarks and inappropriate gestures at Hareem Shah on the video call.
In the aftermath of this scandal, the former Mufti was bashed by social media for his vile, behind-the-scene persona and called for the title of "Mufti" being taken away as his actions were the opposite of the teachings he is supposed to preach.
Follow Brandsynario for more news and updates.