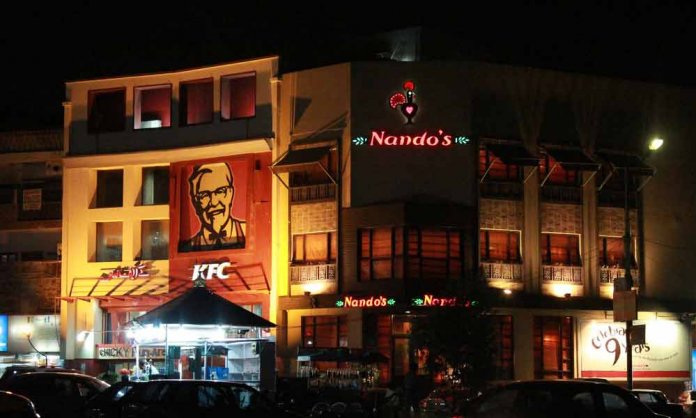 Karachi is an abode of delicious food streets. From Boat Basin to Burns Road, the city is a foodie's paradise, brimming with all sorts of cuisines. However, a long chain of restaurants in SMCHS makes it the most popular food street in the metropolis.
Citizens from all part of the city hit the area to enjoy the mish-mash of desi and contemporary eateries.
New outlets keep opening up in the vicinity. However, there are some eateries that are dominating the food scene in the area and are loved by all. Food aficionados throng these places in hordes for a casual hangout with friends, dinner parties and for celebrations.
Check out this list of 6 most popular restaurants in SMCHS that are the most popular of the lot!
Popular Restaurants in SMCHS
Sizzlerz Cafe and Grill
The airy, luxe space has a menu polished with the succulence of beef steaks and savouriness of delicious pasta.
Therefore, if you want to spice up your day with a sizzling steak, then Sizzlers Cafe is the place to be!
Ginsoy
The most popular Chinese restaurant located on Sindhi Muslim, Ginsoy offers a casual dining experience in Karachi and boasts a classic menu of Chinese dishes.
Starting from dynamite shrimp to Mongolian beef, the chic and dimly lit venue is a gusto of Asian fusion.
Del Frio
Summer is almost over and we are getting ready for winters in Karachi. If you are looking for a good cup of coffee, with a cookie straight out of the oven served with your favorite scoop of ice cream; then Del Frio is your go-to place.
The contemporary cafe-cum-restaurant draws its inspiration from chocolatiers and if you still haven't had a slice of their chocolate cake then you're missing out on a lot!
Nandos
Nandos is an international restaurant chain from South Africa. It specializes in Portuguese style chicken and dishes with various peri-peri marinades.
If you want to indulge in Peri Peri chicken like no other in Karachi, then hit Nando's and you won't be disappointed.
Koffee Chalet
The old school bangers, juicy steaks, and mash are reinvented in this cozy little spot located in SMCHS.
Koffee Chalet isn't the first venue serving out chicken strips and mozzarella sticks but this is one of the best in the city. Its cozy ambiance and succulent dishes make it amongst the most popular eateries on Sindhi Muslim.
Bundoo Khan
Great taste, greater prices, and average ambiance; Bundo Khan is the only Barbecue eatery at Sindhi Muslim.
It literally rules the food streets with its tandoor dominating all the other eateries and drawing food lovers with the aroma of fresh tikka, tender seekh kebabs, and spicy bihari botis. It also has now shifted its focus to Fast Food, making it a must-eat place if you are in the vicinity.