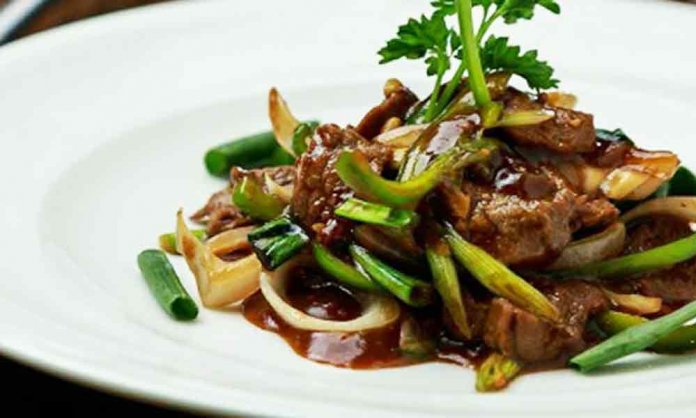 Pan Asian cuisine has taken over Karachi, the city that adores food welcomes all types of delicacies with ultimate fervor and excitement.
With lots of new eateries opening up around the metropolis, the Pan Asian cuisine consisting of Thai, Chinese and Japanese food is the hottest new trend!
Most Popular Restaurants in SMCHS, Karachi That Everybody Loves!
Karachites can try out delicious Pan Asian cuisine at the following places:
1. Soi
Star Dishes: Siomai Dumplings, Mongolian Beef
Location: Kh-e-Seher Phase 6, DHA, Karachi.
2. Cocochan
The latest Pan Asian eatery has created waves in Karachi, from its beautiful interiors to the lip-smacking food, the restaurant is worth a visit!
Star Dish: Crispy California
Location: Tipu Sultan Road
3. Chop Chop Wok
Chop chop wok changed the game with its concise menu and unique serving style. The hip Noodle bar has a loyal customer base due to its flavorful dishes at a reasonable price.
Star Dish:  Chilli Chicken Ramen Noodles
Location: Badar Commercial, Khada Market and Tipu Sultan, Karachi.
4. Yaki
Get your fix for Japanese cravings at Yaki, with a live bar, the ambiance is perfect for a great night out.
Star Dish: Assorted Sushi Platter
Location: Khayaban-e-Seher, Phase 6, DHA, Karachi
5.Tao
Having been in the food scene for quite a few years, Tao remains a favorite for its variety of Japanese, Thai and Chinese dishes, impeccable service and peaceful ambiance.
Star Dishes: Dynamite Prawns, Thai Red Curry
Location: Clifton Block 7, Boat Basin, Karachi
6. Sakura
For those who want to dine out in style, Sakura at Pearl Continental is a must visit. It has been around before any of the other Pan Asian eateries popped up in Karachi. A little heavy on the pocket but it is worth the price!
Star Dish: California Sushi Rolls
Location: Pearl Continental Hotel, Karachi
7. Miyako
Star Dishes: Teppanyaki, Sushi Burger
Location: Khayaban-e-Shahbaz, Phase 6 DHA Karachi
8. Bonsai
Star Dish: Snow Mountain Maki

Location: Ittehad commercial, Phase 6, DHA, Karachi
9. Bambou
Star Dish: Sizzling Chicken
Location: SMCHS, Karachi
10. Shisi – Pan Asian Bistro
Star Dish: Dynamite Prawns, Wok Pepper Beef
Location: SMCHS, Karachi
Have you tried any of the eateries from the list? Let us know in the comments below.