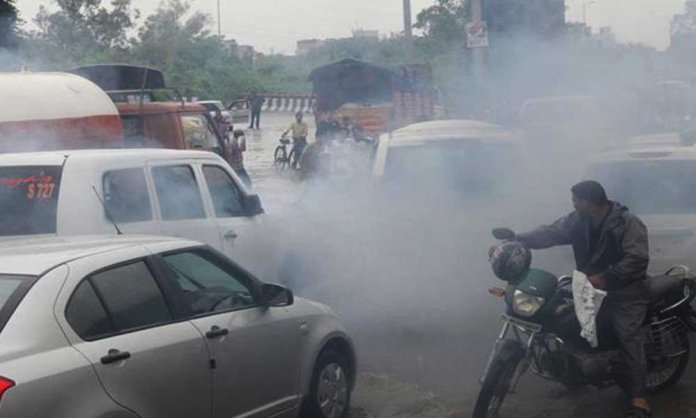 World Wide Fund for Nature (WWF) Pakistan held its annual Green Office Conference in the capital city. WWF shared that the metropolitian city of Karachi and City of Gardens Lahore are among the most polluted cities in the world.
The aim of the event was to establish a consensus between the public sector and private sectors, and to give awareness about enviornmental pollution.
It was mentioned that responsibilities need to be taken in order to control the quality of air.
Lahore and Karachi are among the 10 most polluted cities in the world in terms of air quality according to AirVisual, an air quality monitor. The ranking today puts Lahore on top of the list with urgent action needed to tackle this issue -WWF Pakistan Director General Hammad Naqi Khan
He added:
Urban air pollution in the country is among the world's most severe, significantly damaging human health, quality of life, economy and environment
A presentation was shared by energy and air pollution analyst, Green Peace, Lauri Myllyvytra on how to prevalent the air quality. He also shared insights to the tactics countries like China and cities in the US and European Union are taking to tackle the situation.
Even Environmental Protection Department (EPD) Director General Syeda Malika spoke on the occasion to the present individuals on the current smog policy and shared highlights from the Punjab Clean Air Action Plan.
Pakistan Ranked 4th in World Air Pollution: World Health Organization Report
She claimed:
Smog is a form of severe air pollution, when air quality changes drastically
Adviser to the Prime Minister on Climate Change Malik Amin Aslam also shared his insights on the 'Clean Green Pakistan' initiative.
He said:
The government has already taken concrete steps, including planting trees, banning brick kiln operations and shifting brick kiln industry towards zig zag technology.
Let's make Pakistan green again!
Stay tuned to Brandsynario for more news and updates.
Air Pollution Causes Increased Cancer Risk, New Study Confirms