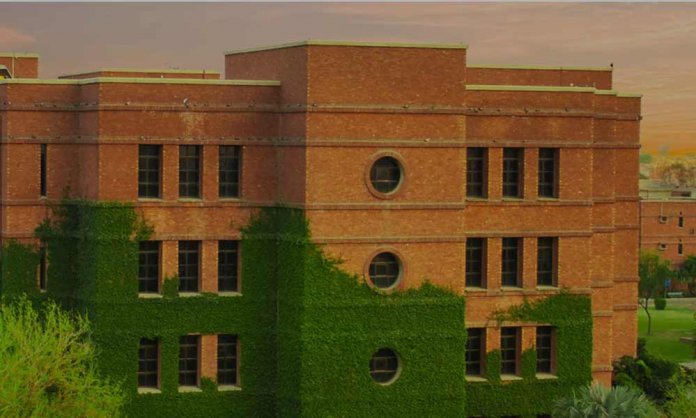 It has been reported that dozens of students at LUMS, who were able to study at the expensive business school thanks to financial aid, have been denied financial aid for the incoming semester.
The National Outreach Program, which was designed to enable less privileged students to study at LUMS, is not available to facilitate students anymore.
Scholarships for Pakistani Students – Turkey is Now Accepting Applications!
Which means that bright students will not be able to study further just because their financial status does not allow them to do so.
@LifeAtLUMS A poor and brilliant student who secured his adm in LUMS on NOP. His father is a clerk. Yesterday he rcvd a fee bill of 500K for the first year. #LUMS stated on website & during NOP that LUMS will provide 100% fee waiver. His dreams r shattered as he can't pay. 😢 pic.twitter.com/KBd50kirpK

— پایئن سٹائین (@Fundamantal) July 2, 2019
The stories of students that are now surfacing are nothing short of heartbreaking.
I have been hearing heartbreaking stories all week of #LUMS Undergrads being taken off Financial Aid—without any logical reasoning.

Admin is putting at risk future of dozens of students, who do not have the means to pay Lacs of rupees overnight. 1/4 pic.twitter.com/w3FuozGrvk

— Dawar Hameed Butt (@thelahorewala) July 7, 2019
Many of them have taken to Twitter to present their case and plead for external funding, as the students who were surviving on financial aid will not be able to complete their semesters without it.
One such student is Areeba Fatima, below is her story:
I am struggling with paying for my next semester at LUMS since I've been denied aid like several other kids this time for no good reason. I'm trying to raise 389,347PKR and I have raised 200k. Need as much help as i can get!!

— Areeba Fatima (@AreebaFatimaa) July 5, 2019
Of course, these students have the option of quitting LUMS and finding a cheaper university to pursue a degree at.
However, that would mean their completed LUMS semesters will go to waste, and not everyone can afford the time and luxury of dropping out and starting afresh again.
Was told by a LUMS student that almost 35 pc students were getting some form of financial support. Some will have to drop out. This at the richest university in the country run by some of the richest people around https://t.co/JvVy3ECAGk

— mohammedhanif (@mohammedhanif) July 8, 2019
I personally know multiple cases where students had to either quit #LUMS in the middle of their undergrad or freeze a few semesters to raise money with multiple jobs, because their financial aid was cut off

— Saira Ghauri (@ghauri95) July 8, 2019
Some spectators are relating this issue to the fiscal budget introduced for 2019-20.
They are of the opinion that perhaps the financial aid cut-off has happened because of the slash in this year's Education budget.
While I'm in complete solidarity of the students who lost financial aid and hope they get it back ASAP, I'd like to remind most of the LUMS students that remember when everyone in Public institutions was crying about budget cuts and you guys were silent? The fire has reached you. https://t.co/XQM9TFLpaK

— Haider Kaleem (@HaiderKaleemB) July 7, 2019
Many are condemning the institute and saying that, with this decision, LUMS is only encouraging the idea that quality education is meant for the elite class who is able to afford it.
their representatives showed us a slideshow of how they value merit. By taking away aids + scholarships, you're ensuring the fact that only the upper class studies at LUMS. Bhaar mein jaye merit :))) education is a business here for pvt institutes.

— Hermain ッ (@Hermaaaaain) July 8, 2019
This is exactly why Waqar Zaka has been petitioning against the Education Department of Pakistan, so that quality education is made available to all without having to pay an arm and a leg.
Wakar Zaka Starts Petition for Free, Uniform Education – Internet All Praise for Him!
Do you think this decision by LUMS will have a majorly adverse impact on the students of Pakistan and their future?
Let us know in the comments below.
Stay tuned to Brandsynario for more updates and news.